Documentary "Saving Snow" to Get Warm Reception at Husson University's Gracie Theatre
Published on: March 27, 2018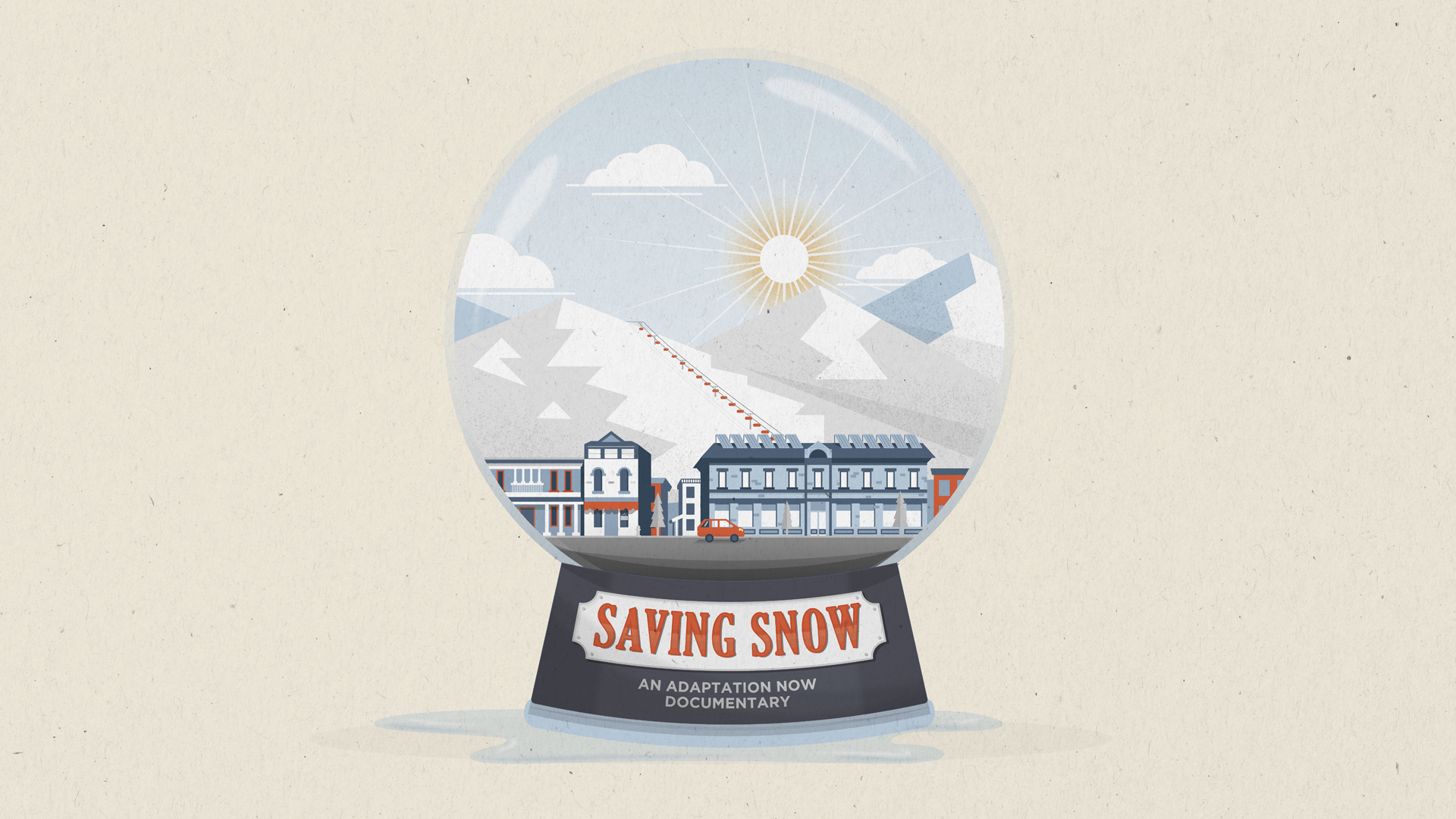 BANGOR, MAINE -  "Saving Snow," a 53-minute documentary about the economic impact of our warming winters, will be shown at Husson University's Gracie Theatre, in Bangor, Maine on Thursday, March 29, 2018 at 7:30 p.m. Sponsored by the Citizen's Climate Lobby, the screening is appropriate for all age groups, free, and open to the public.
"Documentary films help stimulate conversations about a wide range of important issues affecting our society and our planet," said Dr. Nico Jenkins, an assistant professor of ethics and philosophy at Husson University's College of Science and Humanities. "At Husson, we have given students to opportunity to see films about food insecurity, immigration, social injustice and more. In exposing college students to global issues and encouraging them to see the world through other eyes, we are helping to create empathy and motivation for constructive positive change."
Films can also help students better understand the world around them by exposing them to ideas and perspectives they wouldn't ordinarily experience. The director of "Saving Snow" embraces this philosophy.
 "With all of my films, the goal is to make climate change concrete," says filmmaker Diogo Castro Freire of Adaptation Now. "I try to find specific examples of communities that are being affected - and also show how they're responding."
For many communities, a disappearing snow season is more than just a frustration for winter sports enthusiasts. It's a loss of income for the many towns and small businesses that depend on winter tourism and recreation to stay afloat.
While "Saving Snow" focuses on people coming to terms with these changes, it also talks about potential solutions. The film highlights individuals and organizations who are working to reduce their communities' impacts on the environment and raise awareness of the need for action.
Birkie Executive Director Ben Popp, who's featured prominently in the film says, "'Saving Snow brings to life the realities we face if we don't start to take climate change seriously at the policy level. I love snow, I love what it enables and I hope it is here like it should be for my grandkids!"
Following the film, there will be a discussion of solutions and an opportunity for questions and answers.
For more information about the screening, contact the box office at The Gracie at 941-7888 or visit GracieTheatre.com. Those interested in attending the screen or learning more about climate change can also contact Paul at the Citizen's Climate Lobby at BangorCCL@gmail.com.
Saving Snow from Adaptation Now on Vimeo.
This film is another example of the slate of innovative and thought-provoking presentations that audiences can experience at Husson University's Gracie Theatre. Information about other upcoming performances is available on the theatre's website, Facebook page, or by calling the box office. 
Completed in October of 2009, the Gracie Theatre is Husson University's center for the fine and performing arts. This beautiful 500-seat theatre is quickly earning a reputation as one of Maine's premier performance venues. In addition, The Gracie also serves as a learning platform for students from the New England School of Communications in digital audio, sound mixing, set design and construction, lighting, acting and electronics.
For more than 100 years, Husson University has prepared future leaders to handle the challenges of tomorrow through innovative undergraduate and graduate degrees. With a commitment to delivering affordable classroom, online and experiential learning opportunities, Husson University has come to represent superior value in higher education. Our Bangor campus and off-campus satellite education centers in Southern Maine, Wells, and Northern Maine provide advanced knowledge in business; health and education; pharmacy studies; science and humanities; as well as communication. In addition, Husson University has a robust adult learning program. For more information about educational opportunities that can lead to personal and professional success, visit Husson.edu.
Back to All Articles