Alumni Profile: Ben Prunty ('03) Game Composer
Published on: February 27, 2018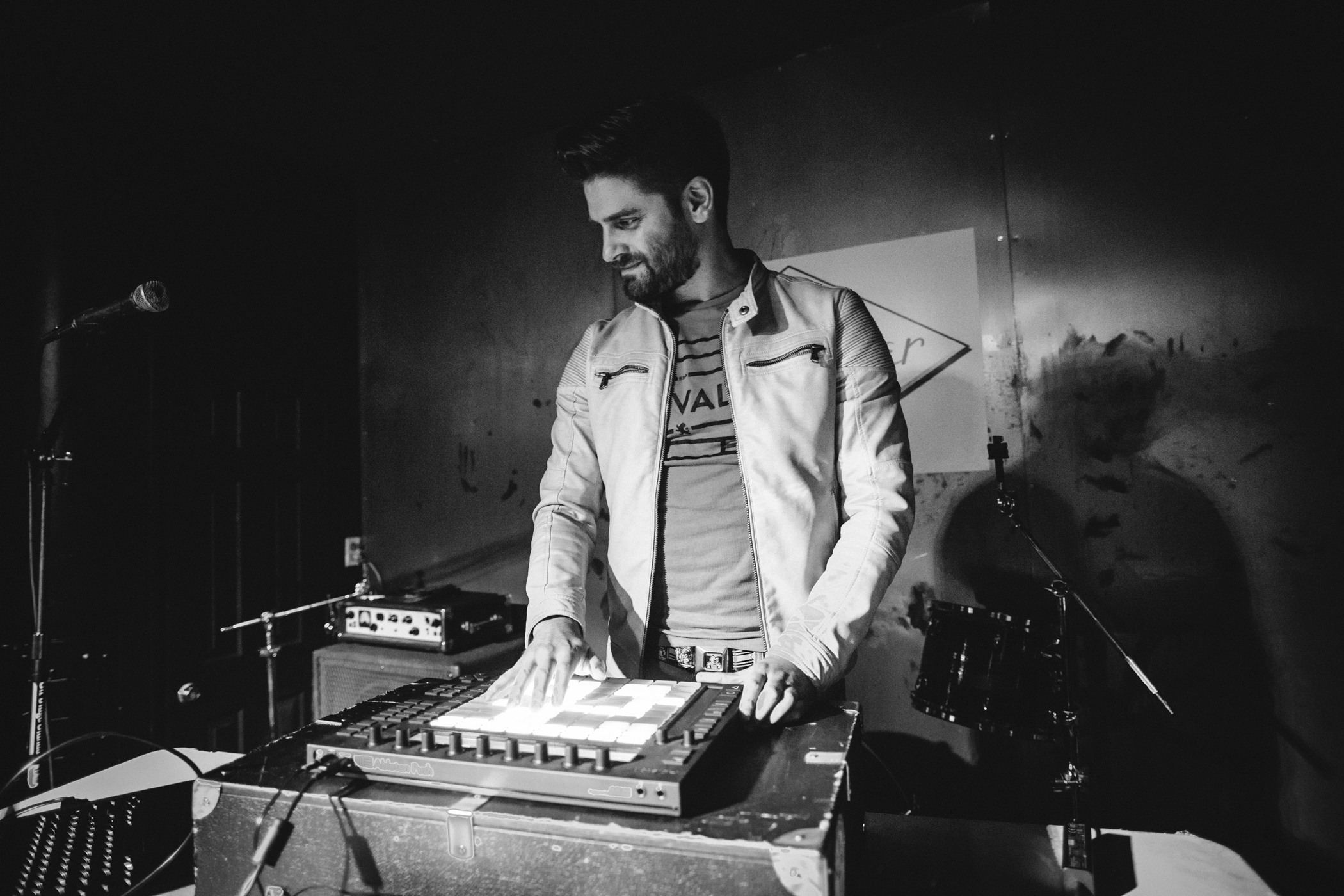 Ben Prunty, a 2003 graduate of the New England School of Communications, is living the dream; the dream of doing what he loves for living. His passions for music, programming, and gaming brought him to where he is now, designing sound for games and films. We caught up with Ben to learn about his work and memories of his time at NESCom.
NESCom: When did your interest in game music design start?
Prunty: My interest in writing music started in high school. But at the time I was interested in a lot of things: drawing, taking apart computers, designing and programming games. We, as a society, often get attached to the narrative that a successful artist had some kind of divine calling to their craft at a young age. But for me, making music was just one of the many things I dabbled in, and the years of practice and study were what turned it into a passion.
NESCom: What was the first game you worked on and what did you learn through the process?
Prunty: My very first game was a turn-based strategy game made by some friends of mine. I wrote and produced an entire, hour long soundtrack for it, and then found out that the rest of the team had lost interest in it and the project slowly died. The music was never released. From this I learned that my interest in making games was stronger than the average amateur developer, and I needed to find more passionate people to work with.
NESCom: What games have you worked on since then?
Prunty: I've worked entirely on games that are independently developed, meaning they don't receive funding from a publisher. They don't have multimillion-dollar budgets or famous actors voicing the characters, but they usually have a lot of heart, and often have retro-game stylings. Here are a few other games I've worked on:

FTL - this is the most famous one I've worked on. It's a spaceship captain simulator. It has sold somewhere in the neighborhood of 3 million copies and is the reason I get to make music full time.
Gravity Ghost - a non-violent platformer game with hand-drawn art.
The Darkside Detective -  a comedy adventure game in the style of Monkey Island and inspired by the X-Files and 80's horror.
I've also scored a documentary, called Banking on Bitcoin, which you can watch on Netflix right now.
NESCom: Tell us about Into The Breach and what your work has been like for this project?
Prunty: Into the Breach has been a challenge, because I work primarily with synthesizers and we decided to go for a more acoustic sound for the music. The soundtrack involves many layers of rhythm guitar parts and it was fun to record. The development team of Into the Breach hired a sound designer, who makes all the sound effects and implements all the audio systems. When I finish a music track, he's the one who puts it in the game. Together we came up with some small interactive music bits for certain parts in the game.
I work with the whole team, discussing what the style of music should be, sharing bits of music from other games and movies that we like or think would be a good reference point for our own soundtrack. Ultimately, I have the final say on the music direction, but everyone on the team shares input.
The game releases on February 27th and both the game and the soundtrack are available on Steam  
NESCom: Besides scoring games, what else do you do in your spare time?
I do live performances of my electronic music at nightclubs and game events. I've only just started doing this about a year ago, and it's been a really cool experience. I also love cooking and spending time with my cats.
NESCom: It's been 15 years since graduation. What are your fondest memories of NESCom?
Even though I'm a musician, the most fun I had was in Audio Engineering when we, as a class, made sound effects for a short cartoon. Everyone in the class contributed in wildly creative ways, and we were scrambling around the building to find objects that might make an interesting sound.
NESCom: For students who might be interested in entering your field, what advice might you give them?
Prunty: Sending emails and using LinkedIn can only go so far. Meeting game developers face-to-face at events and conferences will probably give you the best chance at getting a real, paid gig in the game industry. Back when I was struggling for work I spend almost a year sending out personalized emails to literally hundreds of game developers and I got exactly zero jobs out of this. Once I actually started going to the Game Developers' Conference and attending local game jams (a kind of social/creative-exercise meet-up for game developers), I started to get actual gigs.
The other important thing is to tell *everyone* what you do. Word of mouth is incredibly powerful. It's how I got the FTL job. You never know who in your social circle knows someone who knows someone who's making a game and needs music.
Back to All Articles