New Initiatives at Husson University's Southern Maine Campus to Focus on Workforce Development in 2018
Published on: January 16, 2018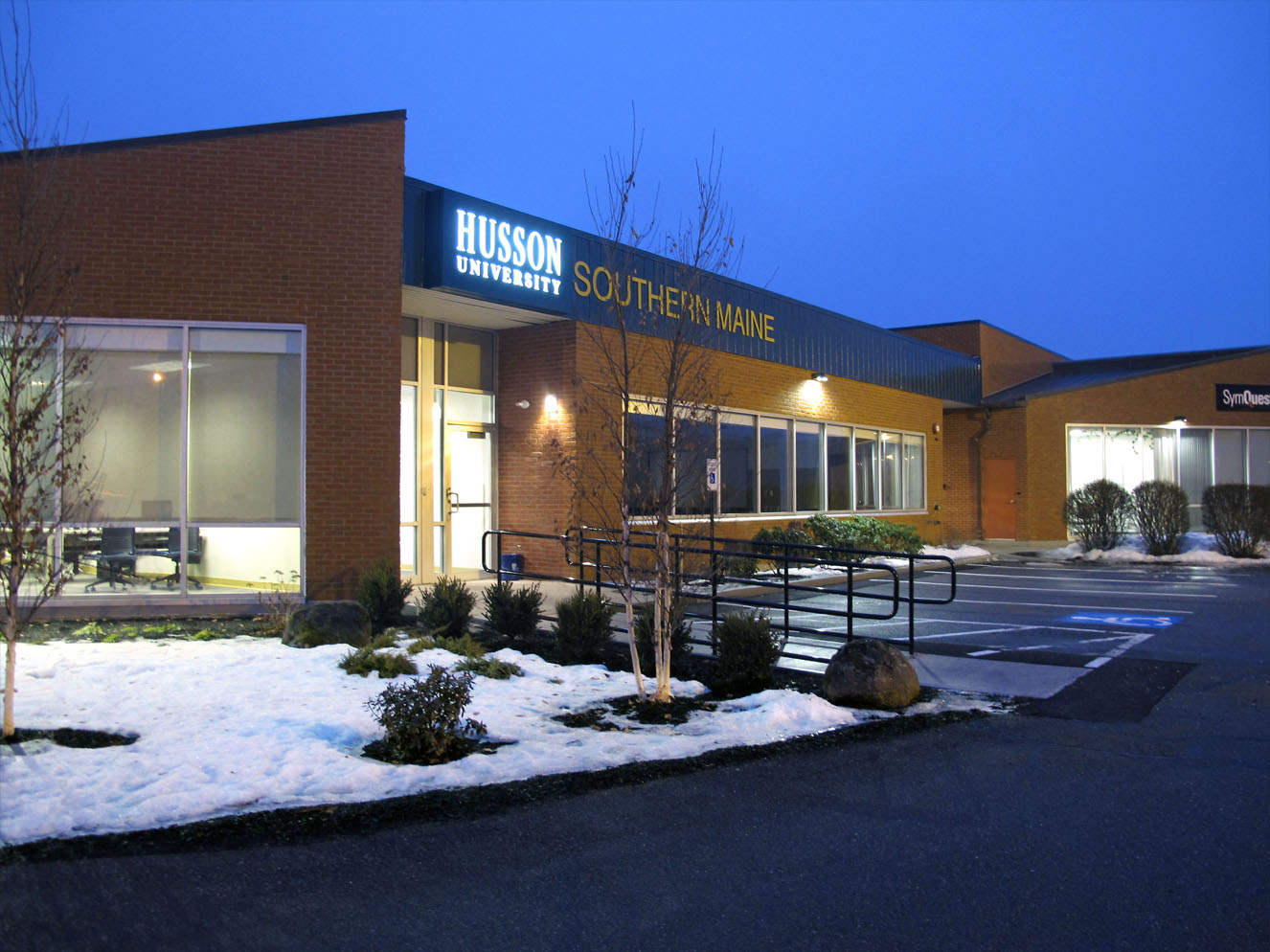 BANGOR, MAINE, Husson University's Southern Maine campus in Westbrook announced today that it will be embarking on a series of new initiatives designed to help meet the educational needs of area businesses and individuals looking to further develop their careers.
"Husson is ready to assist employees in moving their careers to the next level with flexible classroom hours that fit into the busiest of schedules, and online learning programs for those who need to balance work and family life as they earn a degree," said William Watson, general manager - Westbrook campus and director of corporate partnerships. 
"Students and businesses looking for a professional educational provider dedicated to providing students with the skills necessary to achieve career success should definitely consider Husson. Our goal is to ensure our graduates are job-ready on day one."  
Husson is offering a new online certificate in data analytics. This certificate program is ideal for students who are interested in solving problems. The data analytics program uses tools from computer science, mathematics, statistics, and communication to collect, organize, and analyze information in order to make informed decisions.
Data analytics can be applied to a wide range of fields including business and finance, energy, the environment, healthcare, logistics, and security. Designed to fit in easily with other courses of study, the online data analytics certification can be completed independently or as part of programs leading to a Bachelor of Science in business administration, a Bachelor of Science in healthcare management, a Bachelor of Science in healthcare studies and a Bachelor of Science in integrated technology.
Students interested in pursuing a career in information technology can also enroll in the university's integrated technology program online, or take classes at Husson's Southern Maine, Northern Maine or Bangor campuses. With concentrations in computer information systems; software development; and web design and development, graduates of this program will be qualified to work in a number of important technology-related positions.
The U.S. Department of Labor, Bureau of Labor Statistics is projecting increased job demand for individuals pursuing careers in computer and integrated technology. According to the Bureau's Occupational Outlook Handbook, job opportunities for computer and integrated technology professionals are projected to grow 12 percent from 2014 to 2024, faster than the average for all occupations. As of May 2016, these jobs have a median annual wage of $82,860. 
The biggest growth in Maine's economy, however, will be in the healthcare sector due to Maine's aging population. According to current projections, over 8,000 new jobs will be created in the state by 2024 in the healthcare and social assistance sector.[1] This will be largest sector of employment growth during the next decade.
In an effort to meet employer demand, Husson is offering students the opportunity to earn a Bachelor of Science in healthcare studies at its Bangor campus or online. Healthcare leaders are essential to the success of hospitals, clinics, doctors' offices, public health departments, nursing homes, mental health organizations, rehabilitation centers, biotechnology companies, and research institutions. According to the Bureau of Labor Statistics, the median annual wage for medical and health services managers, healthcare executives, and healthcare administrators was $96,540 in May 2016.[2] 
"Students want to work with an educational provider they know they can trust to be there for them today, and for the years to come. Husson University has been in Maine for over 119 years," continued Watson. "With over a century of educational leadership in our state, students in Southern Maine and beyond can count on us to provide them the education they need to reach their professional goals."
Husson University prepares future leaders to handle the challenges of tomorrow through innovative undergraduate and graduate degrees. With a commitment to delivering affordable classroom, online and experiential learning opportunities, Husson has come to represent superior value in higher education. Our Bangor campus and off-campus satellite education centers in Southern Maine, Wells, and Northern Maine provide advanced knowledge in business; health and education; pharmacy studies, science and humanities; as well as communication. In addition, Husson University has a robust adult learning program. For more information about educational opportunities that can lead to personal and professional success, visit Husson.edu.
[1] "Maine Workforce Outlook 2014 to 2024," Center for Workforce Research, Maine Department of Labor, http://www.maine.gov/labor/cwri/data/projections/2024/2024_Outlook.pdf
[2] Bureau of Labor Statistics, Occupational Outlook Handbook, "Medical and Health Services Managers," https://www.bls.gov/ooh/Management/Medical-and-health-services-managers.htm
Back to All Articles