Husson University Names Bill Watson General Manager of its Southern Maine Campus
Published on: January 23, 2018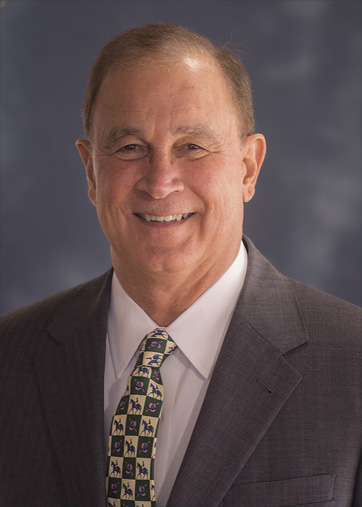 William Watson, Southern Maine Campus General manager
BANGOR, MAINE - Husson University announced today that William "Bill" Watson, its director of corporate partnerships and internships has been named the general manager of Husson University's Southern Maine campus.
In his new role, Watson will be working to further integrate Husson University into the Southern Maine business community while optimizing student enrollment and retention.
"Our academic programs offer great value, said Watson. "In addition to being high quality, Husson's educational offerings are affordable. We are the lowest net-priced, private four-year college in Maine accredited by the New England Association of College and Schools (NEASC). Employers and employees appreciate Husson's flexibility. We want to work with students to help them gain the education they need to achieve career success."
"Husson believes in the importance of delivering education that meets the needs of Maine businesses. By listening to our business partners, we're able to provide our students with the relevant education employers demand," continued Watson. "The results are clear. Ninety-two percent of Husson graduates are either employed or pursuing graduate education within one year of earning their degrees, according to our most recent graduate survey."
More About Bill Watson:
Watson currently teaches in Husson's College of Business and has responsibility for the university's internship and partners programs. In his new role, he will retain responsibility for these programs while enhancing the University's efforts in Southern Maine. 
Prior to joining Husson, Watson held senior executive positions at: IBM as a regional manager, RICOH Corporation as a national sales manager, DELL Computer as a vice president and general manager, and at Canon as president of a technology distribution company.
While at Husson, he has worked to expanded Husson's internship program and helped launch Husson's Partners program, an initiative designed to be a resource for local businesses engaged in workforce development efforts. Husson is currently working with several prominent Maine companies as part of this program in an effort to support employees working toward the completion of a certificate program, an undergraduate degree or a graduate degree.
Watson says that the feedback on the Partners Program has been very positive. "Companies like the quality, flexibility and affordability of the program. They're seeing improved employee retention, stronger recruiting efforts and increased workforce level and productivity levels."
Businesses and students in Southern Maine interested in learning more about how Husson University can help them achieve their goals can contact Bill Watson at watsonw@husson.edu.
In 2013 and 2014, U.S. News & World Report named Husson University as one of the top 10 colleges in the country with the highest rate of internship participation. In addition to having the largest College of Business in the state, Husson continues to grow and expand. The university now offering 59 undergraduate degrees, 18 graduate degrees, and 31 certificates.
Husson University prepares future leaders to handle the challenges of tomorrow through innovative undergraduate and graduate degrees. With a commitment to delivering affordable classroom, online and experiential learning opportunities, Husson has come to represent superior value in higher education. Our Bangor campus and off-campus satellite education centers in Southern Maine, Wells, and Northern Maine provide advanced knowledge in business; health and education; pharmacy studies, science and humanities; as well as communication. In addition, Husson University has a robust adult learning program. For more information about educational opportunities that can lead to personal and professional success, visit Husson.edu.
Back to All Articles