Veterans Week Events
Published on: November 1, 2017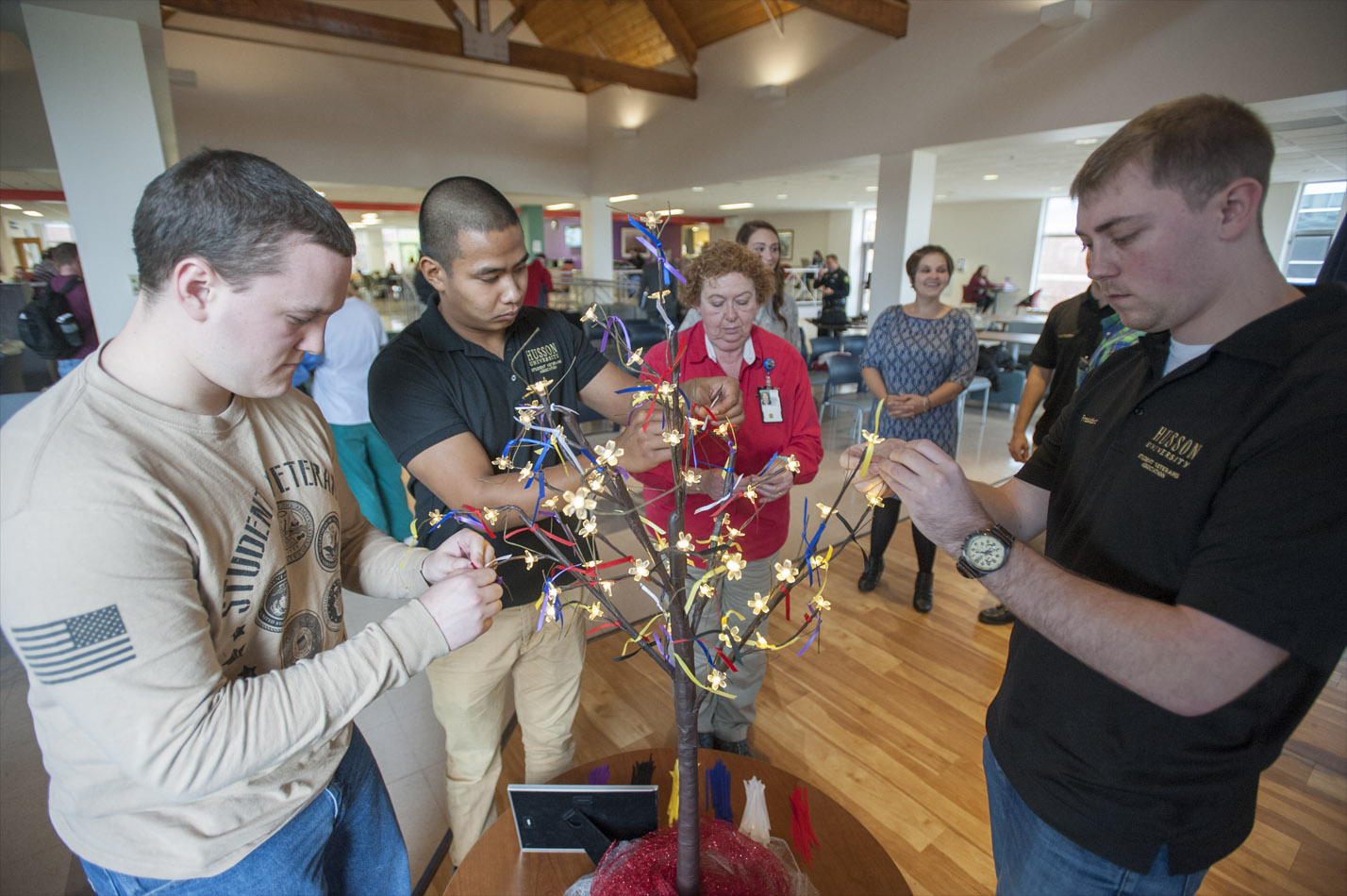 The Husson University Student Veterans Association together with the Husson University Offices of Veterans Services and Alumni & Friends are hosting several events on campus to honor all who served. 
As a way to honor those who have served, Husson will participate in a National Roll Call, reading aloud the names of soldiers from the State of Maine who have given their lives to protect our country. In addition to this event for our fallen veterans, please join us for a special presentation of the interviews of local Korean War veterans, Delores Hairner, John Wedin, William Dean, Larry Payeur, and Al Gibson, that were submitted to the Library of Congress' Veterans History Project (VHP) by New England School of Communications (NESCom) students. 
We invite you to join us on Thursday, Nov. 9 at 2 p.m. in The Gracie Theatre for Husson University's Annual Roll Call and the NESCom Library of Congress Korean War Oral History Project Screening. A Reception will immediately follow at 3 p.m. 
Husson University football will take on Mount Ida in a Veteran Appreciation Game at Noon on Saturday Nov. 11 in the John W. Winkin Sports Complex. Veteran's will be admitted to the game free with their Military ID.
On this Veterans Day, let us remember the service of our veterans, and let us renew our national promise to fulfill our sacred obligations to our veterans and their families who have sacrificed so much so that we can live free.
For more information please contact Chris Stafford at 207.941.7081 or veterans@husson.edu
Back to All Articles