Husson University Hosts First Women's Leadership Summit
Published on: October 3, 2017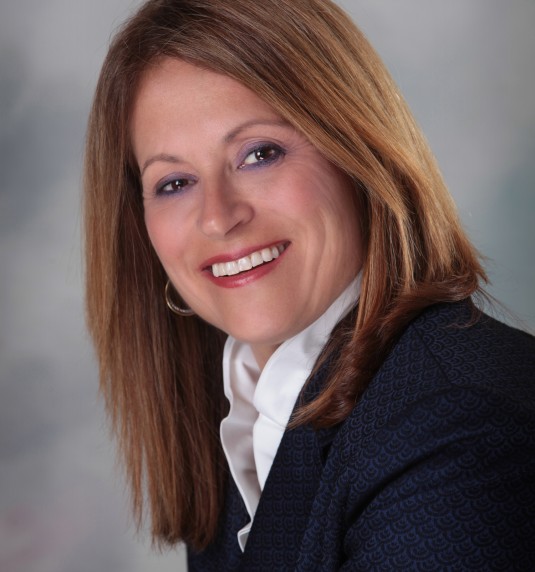 Nationally renowned author and leadership trainer, Nancy Hunter Denney
BANGOR, MAINE -The Husson University Student Women's Leadership Association and the Office of Student Life will be hosting the first annual Women's Leadership Summit on Wednesday, October 4, from 1 - 4 p.m. in the Richard E. Dyke Center for Family Business. Female students from Husson University, Eastern Maine Community College and Thomas College will attend.
The centerpiece of the event will be a panel discussion led by the most senior women leaders from each of the invited schools. Dr. Lynne Coy-Ogan, senior vice president for academics and provost from Husson University, Dr. Lisa Larson, president of Eastern Maine Community College and Laurie Lachance, president of Thomas College, will each present their "Paths to Leadership," and take questions from the students.
The first half of the summit will be a leadership training session for students presented by nationally renowned author and leadership trainer Nancy Hunter Denney. Hunter Denney has been offering seminars for more than 25 years. She is dedicated to empowering others to maximize their personal influence, inspire others and seek happiness. 
In addition to appearances on over 900 college campuses and at hundreds of conferences in higher education, she has appeared on the national stage with financial advice expert Suze Orman, news correspondent Soledad O'Brien, and talk show host Dr. Phil. Along with co-authoring six books on leadership, Hunter Denney has also launched the Lead365 National Conference, a premier leadership competency development experience for students and professionals held annually in Orlando, Florida.
"This summit is an exciting way to begin our women's leadership programming for the school year," said Pamela Kropp-Anderson, dean of student life at Husson.  "Our goal for this event is to help these undergraduates [young women] find their own voice and encourage them to reach their full potential. What better way to inspire the next generation of women leaders than to present a series of dynamic educators who can help initiate this discussion."
For more information please contact Pamela Kropp-Anderson, Dean of Student Life at kroppandersonp@husson.edu. 

About the Husson University Women's Student Leadership Association (HUWSLA)
As a new women's student leadership program that provides practical skills workshops, leadership training, and networking opportunities, HUWSLA is designed to engage female students in the leadership process starting in their sophomore year. It encourages community action, volunteerism, personal growth and leadership skills while building self-esteem and independence. Members must have completed two semesters at Husson or have transferred to Husson with a minimum of 30 credit hours. They must also have a cumulative GPA of 2.5 or higher and be in good standing with the institution.

About Husson University
For more than 100 years, Husson University has prepared future leaders to handle the challenges of tomorrow through innovative undergraduate and graduate degrees. With a commitment to delivering affordable classroom, online and experiential learning opportunities, Husson University has come to represent superior value in higher education. Our Bangor campus and off-campus satellite education centers in Southern Maine, Wells and Northern Maine provide advanced knowledge in business; health and education; pharmacy studies; science and humanities; as well as communication. In addition, Husson University has a robust adult learning program. For more information about educational opportunities that can lead to personal and professional success, visit Husson.edu.
# # #
Back to All Articles