Drug Arrests Increase Statewide for Heroin and Methamphetamine
Published on: June 1, 2017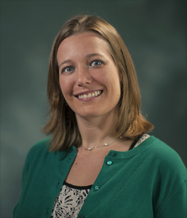 BANGOR, MAINE - Abuse of recreational and prescription medications continues to be a substantial public health problem in Maine. According to a new study published in the May issue of Pharmacotherapy (PubMed ID: 28543168) conducted by the Husson University School of Pharmacy, the University of New England College of Pharmacy, and Bowdoin College, this drug epidemic may be evolving away from prescription opioids and moving toward heroin and stimulants like cocaine and methamphetamine.
The research comes from a collaboration between Husson University, the University of New England, Bowdoin College, and the Diversion Alert program, a statewide information resource for healthcare providers. Diversion Alert collects information from Maine law enforcement agencies about drug arrests.
The college and university researchers involved in this study analyzed Division Alert data from 2015 and the first quarter of 2016 to discern important changes in drug-abuse patterns. This research indicates that while there have been some positive trends; there are also some troubling ones as well.
Drugs that are legally classified as illicit have a high abuse potential and no FDA-approved medical use. These drugs are labeled as Schedule I substances by the FDA and include drugs such as heroin and LSD. Controlled prescription substances also have a high abuse potential, but they differ from illicit drugs in that they have an FDA-approved medical use. These are considered Schedule II substances like oxycodone; Schedule III medications like buprenorphine; Schedule IV drugs like tramadol, and Schedule V medications like cough syrup with codeine.
In 2015, there were almost twice as many arrests involving prescription drugs than there were involving illicit drugs. The data shows that arrests increased by 14 percent from the first quarter of 2015 to the first quarter of 2016. 
There were other troubling patterns. Arrests involving heroin increased by almost 50 percent. During the same period, methamphetamine arrests increased by an astounding 190 percent. This suggests that substance abuse trends in Maine may be evolving away from prescription drugs and moving toward illicit drugs.
The study found that the number of arrests, when corrected for population, were highest in Cumberland, Androscoggin and Knox counties and lowest in Oxford, Franklin and Piscataquis counties.
The data also revealed many arrests involving non-controlled prescription drugs like gabapentin, a drug commonly used to treat chronic and neuropathic pain. This finding suggests that some patients may be misusing drugs that were not previously considered as having a high potential for abuse. 
Diversion Alert is a unique program, unlike any in the country, which allows prescribers and pharmacists to know if a patient has an arrest history involving medical or recreational drugs. One of the study's authors, Husson University Associate Professor of Psychiatric Pharmacy Stephanie Nichols, PharmD, BCPS, BCPP, said, "With more than one Mainer dying every day because of an overdose, we need to use every resource we have available to counter this epidemic. Diversion Alert is an important tool to aid in reducing the supply of prescription medications being used non-medically throughout the state. Further, by helping clinicians identify patients who might have an ongoing substance use disorder, Diversion Alert can facilitate addiction treatment discussions between providers and patients before an overdose occurs."
Founded in 2008, the Husson University School of Pharmacy is accredited by the Accreditation Council for Pharmacy Education (ACPE). The School graduated its first class with Doctorate of Pharmacy (Pharm.D.) degrees in May 2013. Since the School of Pharmacy has one of the lowest student-to-faculty ratios, students are able to get the individualized attention they deserve.
More recently, the School of Pharmacy launched a Master of Science in Pharmacology program. Designed for individuals who want to pursue a career in scientific research, this degree provides students with an in-depth understanding of laboratory bench skills, pharmacology, and toxicology. Unlike other master's degree programs, Husson University's Master of Science in Pharmacology also focuses on industry regulatory issues. Hiring qualified professionals with a knowledge of regulatory issues is an important priority for today's research laboratory and pharmaceutical industry employers. 
For more than 100 years, Husson University has prepared future leaders to handle the challenges of tomorrow through innovative undergraduate and graduate degrees. With a commitment to delivering affordable classroom, online and experiential learning opportunities, Husson University has come to represent superior value in higher education. Our Bangor campus and off-campus satellite education centers in Southern Maine, Wells, and Northern Maine provide advanced knowledge in business; health and education; pharmacy studies; science and humanities; as well as communication. In addition, Husson University has a robust adult learning program. For more information about educational opportunities that can lead to personal and professional success, visit Husson.edu.
Back to All Articles