The Leadership Revolution Has Arrived
Published on: May 22, 2017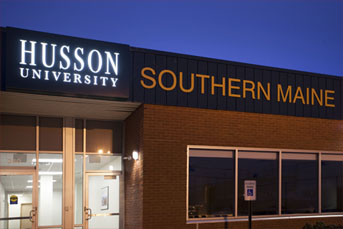 WESTBROOK, MAINE - The drive to increase performance at organizations, both big and small, has required companies to reexamine the role of leaders. Today, firms of all kinds are moving away from a "command-and-control" leadership model to a "coaching" model that increases employee engagement and allows employees to assume more responsibility.
"Research has shown that coaching leads to improved productivity," said Vince Pelote, a managing partner with daVinci Consulting and course instructor. "A recent study examined the effects of training and coaching. Researchers found that training increased productivity by 22 percent. When coaching is paired with training, however, productivity increased by 88 percent.
Coaching education can also produce a significant return on investment (ROI). A Fortune 500 firm that participated in a study by Metrix Global found that educating their managers in coaching generated an ROI of 529 percent.
To help individuals understand and embrace this revolutionary change in the management paradigm, Husson University's Southern Maine campus in Westbrook, Maine is offering a certificate course in "The Art & Science of Leadership." The course is designed to help local business managers and organizational rising stars achieve their full potential.
Individuals interested in learning more about this program are invited to attend an information session at Husson University - Southern Maine on May 24, 2017 from 5 – 6 p.m. or on June 1, 2017 from 7:30 – 8:30 a.m.
The curriculum provided participants with insights into:
Improving leadership effectiveness
Leadership strengths
Emotional intelligence
Self-aware leadership practices
Ways to establish cultures of highly motivated employees
What it takes as a leader to "get to the next level"
Practices that make others feel valued, appreciated, and "listened to"
Business cultures that generate and value effective feedback
The concepts and practices covered by this course produce results. A 2009 study by the International Coach Federation found that employees who collaborate with a coach report an 80 percent improvement in their self-confidence, a 73 percent improvement in their relationships, a 72 percent improvement in their communication skills and a 70 percent improvement in their work performance.
"As the course progresses, students are able to take the skills they learn in class and apply them to the workplace. This gives participants the opportunity to learn from their own experiences as well as those of other team members," said Husson University College of Business Dean Marie Hansen, Ph.D. "At Husson we support education that provides students with experiential learning. The "learn by doing" component of this leadership course helps make classroom learning even more relevant."
Andrea Osgood, a regional vice president for retail banking with Norway Savings Bank recently completed the program and had this to say: "I have been fortunate enough to work for a company that strongly supports continuing education and over the years I've participated in a number of leadership courses," said Osgood. "This program has challenged me in ways I haven't experienced in other leadership classes. I've shared my experiences with our vice president and encouraged her to recommend this course to other leaders in our organization."
This course is certified by the International Coach Federation (ICF). ICF certification is unique among Maine colleges and universities. Husson University is one of the few to offer an ICF certified course.
In addition to the invaluable skills the students gained through this course, anyone who receives a certificate of completion will also earn 41.25 units of Continuing Coach Education (CCE) credit from the ICF. CCEs count toward supplemental and advanced education for those wishing to renew an ICF credential.
If you are interested in attending the information session for "The Art & Science of Leadership" certificate course please visit Husson.edu/southern-maine and register online. For more information, contact Russell Strout at 207-874-5804 or email him at stroutr@husson.edu.
For more than 100 years, Husson University has prepared future leaders to handle the challenges of tomorrow through innovative undergraduate and graduate degrees. Today, Husson has over 4,000 alumni in Southern Maine and a network of more than 20,000 alumni nationwide. With a commitment to delivering affordable classroom, online and experiential learning opportunities, Husson University has come to represent superior value in higher education. Our Bangor campus and off-campus satellite education centers in Southern Maine, Wells, and Northern Maine provide advanced knowledge in business; health and education; pharmacy studies; science and humanities; as well as communication. In addition, Husson University has a robust adult learning program. For more information about educational opportunities that can lead to personal and professional success, visit Husson.edu.
Back to All Articles