Student Creativity to be Showcased at Husson University's 6th Hart Open Studio Event
Published on: December 9, 2016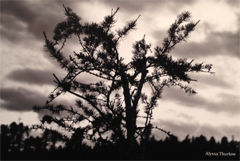 WHAT: Student work from Husson University drawing, painting, pastel, photography, and graphic design courses will be on display. The event is a collaboration between Husson University's College of Science and Humanities and the New England School of Communication. The exhibition is free and open to the public.                  
WHO:   Faculty members helping to coordinate this show include:
Kathi J. Smith, an assistant professor of studio arts and art appreciation at Husson University, has organized this exhibition. She will be available for interviews. 
Smith joined Husson University in 2014. She holds a Bachelor of Fine Arts in painting and drawing, with a minor in art history from the University of Southern Maine. Professor Smith also has a Master of Fine Arts in painting from the University of New Hampshire.
Prior to joining Husson University, Smith taught at Plymouth State University where she received their Distinguished Teaching Lecturer Award. Over the past four years, she has participated in numerous regional and national exhibitions, along with five prestigious residencies. Smith has received a full fellowship supported by the Joan Mitchell Foundation to attend the Vermont Studio Center and has been a fellow and artist-in-residence at the Virginia Center for the Creative Arts, Weir Farm National Historic Site in Connecticut and the Heliker-LaHotan Foundation in Maine. In the summer of 2014, she participated in a seven week Artist in Residency program in Brittany, France, sponsored by Maryland Institute College of Art. Last spring, Assistant Professor Smith was honored by Husson University when they presented her with a community service award for her efforts to encourage art immersive education and activities in the Bangor area.
Larry Ayotte is an instructor at Husson University's New England School of Communications. Ayotte's experience with still photography and video production spans almost 40 years. Photography is not just an occupation for Ayotte; it's a passion that became evident while serving in the Air Force in the late 1970s. Upon being discharged, he set out to immerse himself in the profession - first as a lab technician and eventually as a commercial photographer. These experiences allowed him to witness chemical photography at its best, before the industry's eventual conversion to digital in the early 2000s. In the early 1980s, Ayotte became a news videographer for the NBC affiliate in Bangor, Maine. This allowed him to travel to Germany, Spain, Canada, and all over the state of Maine. In addition, he provided content to NBC Nightly News, The Today Show, Ted Koppel's Nightline, and cable channels including the History Channel, A&E, CNN, MSNBC, E!, NESN, and ESPN. He eventually began working for the Maine Public Broadcasting Network. His efforts at MPBN allowed him to be nominated for regional Emmy Awards.
WHEN:   Monday, December 12, 2016
              Doors open at 2 p.m.
              Refreshments will be served from 4 - 6 p.m.
WHERE:   Husson University
                Hart Hall - Basement
                Hart Art Studio
                1 College Circle
                Bangor, ME 04401
WHY:   This showcase is designed to give students an opportunity to share their work with the public. It is also an opportunity to highlight some of the exceptionally talented students at Husson University.  
Public exhibitions are a valuable part of the art educational experience. They serve as venues where students can exchange creative ideas with their peers and receive feedback from members of the public.
For more than 100 years, Husson University has prepared future leaders to handle the challenges of tomorrow through innovative undergraduate and graduate degrees. With a commitment to delivering affordable classroom, online and experiential learning opportunities, Husson University has come to represent superior value in higher education. Our Bangor campus and off-campus satellite education centers in Southern Maine, Wells, and Northern Maine provide advanced knowledge in business; health and education; pharmacy studies, science and humanities; as well as communication. In addition, Husson University has a robust adult learning program. For more information about educational opportunities that can lead to personal and professional success, visit Husson.edu
Back to All Articles