3 Days of Honoring Veterans at Husson University
Published on: November 8, 2016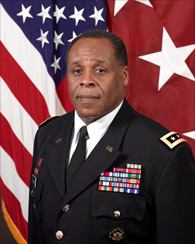 BANGOR, MAINE - 
In recognition of the incredible sacrifices made by members of the armed forces and their families to protect our way of life, Husson University will be hosting three days of events that honor the contributions of veterans to our nation. These events will take place on November 9 - 11, 2016.
"Veterans Day is about more than paying tribute to those who fought in battle. It is a day dedicated to honoring all of the outstanding men and women who have served in our nation's armed forces. Honoring their service is a powerful reminder that freedom and liberty must be defended," said Husson University President Robert A. Clark, Ph.D.
On Wednesday, November 9, 2016, Husson will host its Annual Roll Call. This event is part of a national effort to make Veterans Day on college campuses a special time of appreciation and reflection. Husson University will participate in "minute of silence" and a national roll call that honors those who have served, those who are serving, and those who made the ultimate sacrifice for their country.
The event kicks off at 1 p.m. on the lower level of the G. Pierce Webber Campus Center in Peabody Hall. Students from the U.S. Army and U.S. Navy will share their experiences and stories about military service with everyone in attendance. Other members of the armed services in attendance will be invited to share their stories with the audience. During the roll call, the names of citizen soldiers from the State of Maine who gave their lives to protect this country are read aloud. The event is free and open to the public.
Present at the event will be Husson University's Military Honor Tree. Members of Husson's Bangor campus community are being encouraged to honor the brave men and women who sacrificed and fought for our country by placing a colored ribbon on the tree.
Later that same day, Husson will be sponsoring a special screening of video interviews conducted by students in the New England School of Communications journalism program. The interviews feature four Maine WWII veterans.
The videos are now a part of the Library of Congress' Veterans History Project (VHP). The Veterans History Project is an oral history program that preserves the personal accounts of America's wartime veterans. As part of the Library's permanent collection, it is designed to help future generations better understand the realities of war from those who served their country during armed conflicts. The interviews will also be invaluable to future scholars and researchers who are interested in better understanding the World War II experience from the service person's perspective.
Members of the public who attend this screening will be able to hear first-hand accounts of the World War II experience from some of the men who fought in this life-altering conflict. Local area veterans who participated in the interviews included Galen Cole, Norman Rossignol, Paul Wilbur, and Harold Beal. The video screening will take place in the Libra Lecture Hall in the O'Donnell Commons building at 6 p.m. Again, the event is free and open to the public.
The events continue on Thursday, November 10, 2016 with a "Veterans Conversation at the Dyke Center." Free and open to the public, this event will feature James Christie, a community outreach specialist with the Department of Veterans Affairs - Healthcare; Mike Gray, a care coordinator for Easter Seals Military and Veteran Services; and Brigadier General Doug Farnham the Adjutant General for the Maine National Guard. The three panel members will talk about Veterans Administration (VA) healthcare and why businesses should be hiring veterans. The audience will have the opportunity to ask questions of the panel.
This insightful panel discussion will take place from 4 – 6 p.m. at the Richard E. Dyke Center for Family Business. Members of the public are encouraged to arrive early since seating is limited.
The tributes and sharing of experiences culminate on Friday, November 11, 2016 (Veterans Day) with a Veterans Appreciation Dinner from 5:30 p.m. – 8 p.m. in the lower level of the G. Pierce Webber Campus Center in Peabody Hall. The dinner is designed to show veterans how much the Husson campus community appreciates the sacrifices these brave men and women have made for our country.
The featured speaker at the dinner will be Lieutenant General Michael Williamson '83 (pictured). In this role, Williamson is the principal military deputy to the assistant secretary of the Amery of acquisition, logistics, and technology (ASA(ALT)). He is also the director of acquisition career management. The total number of three-star Lieutenant Generals that can be concurrently active in the U.S. Army is limited to 230. A Lieutenant General is equivalent to the rank of Vice Admiral in the other uniformed services.
The dinner is open to all Husson University students, faculty, staff, and alumni who served in the U.S. Armed Forces. Friends and family of Husson servicemen and women are also welcome to attend.
The Husson University Student Veterans Association (SVA) has been actively involved in coordinating this dinner. The association has invited students that have no armed forces affiliation to help increase appreciation for veterans and the issues they face upon returning home after military service.
Danielle Leighton, the Veterans Administration certifying official at Husson University feels that dinners like these are very important. "It's an opportunity for local veterans and their guests to visit campus and share a meal. We want them to know that everyone at Husson University is incredibly grateful for all that they have done on our behalf."
For more than 100 years, Husson University has prepared future leaders to handle the challenges of tomorrow through innovative undergraduate and graduate degrees. With a commitment to delivering affordable classroom, online and experiential learning opportunities, Husson University has come to represent superior value in higher education. Our Bangor campus and off-campus satellite education centers in Southern Maine, Wells, and Northern Maine provide advanced knowledge in business; health and education; pharmacy studies, science and humanities; as well as communication. In addition, Husson University has a robust adult learning program. For more information about educational opportunities that can lead to personal and professional success, visit Husson.edu.
Back to All Articles