Husson University Hosts Exhibition by Photographer Leon Vanella
Published on: December 21, 2015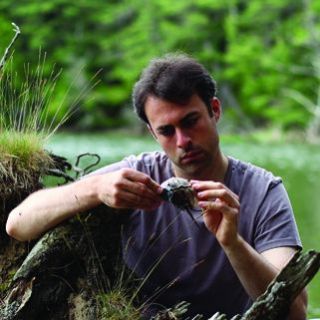 BANGOR, MAINE
- Husson University announced today that it will be featuring the work of photographer Leon Vanella in the Robert E. White Gallery in Peabody Hall on its Bangor, Maine campus. The exhibition will run from Monday, December 21, 2015 through Thursday, February 11, 2016. An artist's talk is scheduled for Thursday, January 28, 2016 at 4:00 p.m.
"When I look through the camera, I see the world's intrigue and beauty and am compelled to capture it. Accomplishing that goal means drawing the viewer into the scene and inspiring some of the connection I felt," said Vanella. "Visually, this is done by first eliminating elements of the image that do not contribute to the perspective I want to communicate. Second, my subjects need lighting and a fresh point of view that communicate something of its essence. Sometimes one must go to surprising lengths to find those two things, but the end result is usually worth the trouble."
Vanella first took a serious interest in photography while he was in school in California. Initially, he set out to sharpen his photographic skills. However, once he arrived in Maine and began to show his work publicly, he began to think of himself as an artist. He has participated in both juried and international photographic exhibitions at galleries in Maine, Vermont, Wyoming and California.
In reflecting on his process, Vanella sees photography as "a natural merging of an artistic sense with an inclination toward logic and technology. Both my rational and intuitive sides get to participate. This act of putting my whole self into something is extremely satisfying."
The exhibition will include a selection of Vanella's abstract photographic art. Prints will include pictures with effects created in the camera and others will effects created in post processing. All of the work will be available for sale. Additional Vanella photographs can be seen at LeonVanella.com.
Maine artists who work in every possible medium including watercolors, still lifes, oil paintings, pastels, sculptures, acrylics, photographs and etchings, are featured at the Robert E. White Gallery.
With a new show approximately every eight weeks, the gallery provides students with a glimpse at how Maine artists express themselves, giving them added insight into the place where they've chosen to go to school. The gallery was established in 1992 and named for, and endowed by, Husson alumni and former Board of Trustees Chair Robert E. White '65.
The Robert E. White Gallery is free and open to the public, Monday through Friday, from 8:30 am to 4:30 pm. It is located in Peabody Hall on the campus of Husson University at 1 College Circle, Bangor, ME. For additional information contact: 207-941-7887.  
For more than 100 years, Husson University has prepared future leaders to handle the challenges of tomorrow through innovative undergraduate and graduate degrees. With a commitment to delivering affordable classroom, online and experiential learning opportunities, Husson University has come to represent superior value in higher education. Our Bangor campus and off-campus satellite education centers in Southern Maine, Wells and Northern Maine provide advanced knowledge in business; health and education; pharmacy studies; science and humanities; as well as communication. In addition, Husson University has a robust adult learning program. For more information about educational opportunities that can lead to personal and professional success, visit Husson.edu
Back to All Articles