Lively 3rd Season at Husson University's Gracie Theatre to Feature Music and Comedy
Published on: September 8, 2014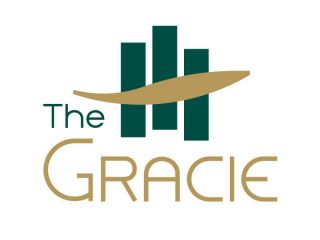 BANGOR, MAINE – The Gracie Theatre at Husson University announced its schedule of performances for the 2014-2015 season. Continuing its tradition of bringing world-class entertainment to the Bangor area, the Gracie has booked musical and comedy performances that are sure to delight both youngsters and adults. 

"This season has a broad appeal with a local star, a children's favorite, a legendary icon and a soulful songwriter. At the Gracie, fans can see these stars up close and personal, and every seat is a great seat," says Jeri Misler, managing director of the theatre.

Together with founding sponsor Bangor Savings Bank, the Gracie kicks off the coming season on Saturday, October 11 with Pinkalicious, the Musical. This professional New York touring company performance will delight even the most hardcore fan of the Pinkalicious children's book series, as the performers sing and dance their way into the hearts of little girls with plenty of pink cupcakes on hand. Two show times are available along with a VIP "meet and greet" option.

Later that month, Orono native and hit singer/songwriter Howie Day will bring his emotionally resonant lyrics and inventive melodies to the Gracie. With two Top 10 hits to his credit, including the popular "Collide," Day will share old favorites and new releases in an energetic, heartfelt concert on Friday, October 24.

Michael Jackson fans will not want to miss the Ultimate Michael Jackson Experience on February 20, 2015 when Joby Rogers explodes on the stage in this tribute to the "King of Pop." Rogers has the unique distinction of being the only Michael Jackson impersonator officially approved by Jackson himself in a signed statement; and when he starts to dance, it is easy to see why.

Paula Cole, Grammy Award winner and seven-time Grammy nominee, will bring her poetic and fiercely touching music to the Gracie on Friday, April 24, 2015. Cole's concerts, which regularly feature emotionally deep performances of her hits, "I Don't Want to Wait (Theme to Dawson's Creek)" and "Where Have All the Cowboys Gone?" will include songs from her 2013 Album, Raven.

Adding to the season are other shows including Husson's homecoming show, Oh What a Night, Billboard hits of the 1960's™, on Saturday Oct. 17, featuring hits songs by The Four Seasons, Stevie Wonder, The Beach Boys and the "Queen of Soul" Aretha Franklin, performed by three of Broadway's hottest leading men. 

Three Blonde Moms travel from Los Angeles to Bangor on Thursday. April 9, 2015 with a nationally touring hit comedy show that even dads will love. Featured stars include Donna Cherry from Desperate Housewives and Joanie Fagan from The Joanie Show! and The Drew Carey Show. 

Tickets for the four-show season are $95.00 at the box office or online at Ticketmaster.com. Single show tickets are also available at GracieTheatre.com, Ticketmaster.com, Facebook, or by calling 207.941.7888.

Completed in October of 2009, the Gracie is Husson University's center for the fine and performing arts. This beautiful new 500-seat theatre is quickly earning a reputation as one of Maine's premier performance venues. In addition, the Gracie also serves as a learning platform for students from the New England School of Communications in digital audio, sound mixing, set design and construction, lighting, acting and electronics. For more information, visit GracieTheatre.com

For more than 100 years, Husson University has prepared future leaders to handle the challenges of tomorrow through innovative undergraduate and graduate degrees. With a commitment to delivering affordable classroom, online and experiential learning opportunities, Husson University has come to represent superior value in higher education. Our Bangor campus and off-campus satellite education centers in Southern Maine, Wells and Northern Maine provide advanced knowledge in business; health and education; pharmacy studies; science and humanities; as well as communication. In addition, Husson University has a robust adult learning program. For more information about educational opportunities that can lead to personal and professional success, visit Husson.edu.
Back to All Articles