Distinguished Network Broadcasting and NFL Executive to Speak at Husson University's Dyke Center for Family Business
Published on: September 16, 2014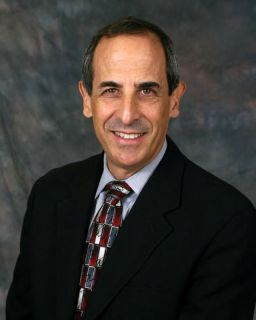 BANGOR, MAINE – On Wednesday, September 17 at 11:00 a.m., Husson University students, faculty, and invited guests will have the opportunity to hear from Dennis Lewin, one of the nation's leading experts in professional sports and broadcasting. His illustrious career spans more than 40 years and includes senior leadership roles at ABC Sports, the National Football League and Little League Baseball.

The format for this campus forum is similar to the town hall events held at Columbia University with Bill Gates and Warren Buffett. The entrepreneurs that participate in the "Conversations at the Dyke Center" series are business leaders at the top of their game in competitive marketplaces. 

"Dennis was responsible for some of the biggest innovations and moments in sports. While he was at the National Football League, he was instrumental in developing the NFL's "Instant Replay" review process. He produced the swimming and diving competition coverage at the 1972 Olympic Games where Mark Spitz won seven gold medals," says Husson University College of Business Dean Marie Hansen. 

"From 2007 – 2012, Lewin served as Chairman of the Board of Directors of Little League Baseball International, an organization that made national headlines this year thanks to Mo'ne Davis and her 70 mile-per-hour fastball. Today, he serves as a Trustee of the Little League Foundation. This is a once-in-a-lifetime opportunity for our students, especially those in our sport management program, to get an inside look into the inner workings of the professional sports industry," said Hansen. 

Sponsored by Husson University's College of Business, this unique interaction provides students with the opportunity to connect with successful and talented professionals as part of their education. Students must complete background preparations leading up to the event and prepare pre- and post-visit papers. In addition, some students get the chance to "pick the brains" of the guest business leaders over lunch.
More About Dennis Lewin

During his 30 years at ABC Sports (1966-1996), Lewin produced such shows as Monday Night Football, the World Series and was part of the production team at eight Olympic Games. He was personally honored with 13 Emmy Awards and, in 1986, became Senior Vice President of Production at ABC Sports.

After leaving ABC Sports, he joined the National Football League where he was Senior Vice President of Broadcasting. In that capacity, he was responsible for managing the relationship with the League's broadcasting partners and was also responsible for overseeing the creation of the League's annual playing schedule.

For more than 100 years, Husson University has prepared future leaders to handle the challenges of tomorrow through innovative undergraduate and graduate degrees. With a commitment to delivering affordable classroom, online and experiential learning opportunities, Husson University has come to represent superior value in higher education. Our Bangor campus and off-campus satellite education centers in Southern Maine, Wells and Northern Maine provide advanced knowledge in business; health and education; pharmacy studies; science and humanities; as well as communication. In addition, Husson University has a robust adult learning program. For more information about educational opportunities that can lead to personal and professional success, visit Husson.edu.
Back to All Articles