PwC US Executive to Be Featured at Husson University Dean's Distinguished Lecture Series Event
Published on: April 23, 2014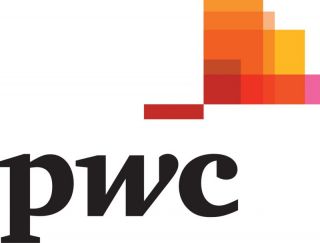 University's College of Business announced today that Dan Hutchins, a partner at PwC in Boston, will participate in a lively exchange of ideas and insights as part of the Dean's Distinguished Lecture Series on Monday, April 28th from 12:00 p.m. – 1:00 p.m. at the Richard E. Dyke Center for Family Business on the institution's Bangor campus.

"With more than 30 years of professional experience at one of the nation's largest professional services firms, Dan's perspectives on leadership, business practices and customer service will be of significant interest to our students," said College of Business Dean Marie Hansen. "He's a great example of how far a Husson University degree can take you." 

Sponsored by Husson University's College of Business, this unique lecture series provides students with the opportunity to connect with successful and talented professionals as part of their education. The format for this campus forum is similar to the town hall events Columbia University held with Bill Gates and Warren Buffett.

About Dan Hutchins

Hutchins is an assurance partner at PwC where he focuses on providing services to privately held companies.

Born in Portland, Maine, Hutchins attended Cheverus High School. He graduated from Husson University in 1983 with a bachelor of science in accounting. After graduating from college, Hutchins joined PwC, in the firm's Portland, Maine office. For the next 20 years, he served clients and members of the community in the greater Portland area. In 2004, Hutchins transferred to PwC's Boston office.

Hutchins' 30-year professional career has provided him with the opportunity to be involved in many challenging and rewarding roles including:

• Serving as the Managing Partner of PwC's Portland office
• Leading PwC's Private Company Services practice for the Greater New England market
• Serving on the Boston PwC leadership team
• Work as a team leader dedicated to re-designing PwC's internal business processes and operations.
• Serving as Chairman of the Husson University Board of Visitors

Hansen continued: "While classroom lessons provide students with a fundamental knowledge of management theory, presentations like this, where professionals share their day-to-day work experiences, provide our students with insight into real world practices and applications - essential to their preparation for their future careers." 

The Dean's Lecture is free and open to the public. Husson University College of Business students, faculty and staff are also encouraged to attend. For more information about the upcoming presentation with Dan Hutchins, please contact June Sandberg at 207.941.7182 or via e-mail at sandbergj@husson.edu

For more than 100 years, Husson University has prepared future leaders to handle the challenges of tomorrow through innovative undergraduate and graduate degrees. With a commitment to delivering affordable classroom, online and experiential learning opportunities, Husson University has come to represent superior value in higher education. Our Bangor campus and off-campus satellite education centers in Southern Maine, Wells and Northern Maine provide advanced knowledge in business; health and education; pharmacy studies; science and humanities; as well as communication. In addition, Husson University has a robust adult learning program. For more information about educational opportunities that can lead to personal and professional success, visit Husson.edu.
Back to All Articles