From Girls to Great: Why Empowering Women is the Key to Global Health and Sustainability
Published on: April 25, 2014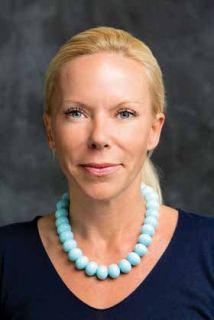 The Women's Philanthropy Council at Husson University will be hosting a presentation by distinguished alumna Saundra Pelletier on Monday, April 28th, in the Kominsky Auditorium at Peabody Hall on the educational institution's Bangor campus. Her presentation, From Girls to Great, examines the empowerment of women as a key to global health and sustainability. 

In describing the upcoming presentation, Lynda Rohman, MBS, CFRE, director of Planned Giving at Husson University said, "From Girls to Great, provides valuable information about women's health and how it can be achieved globally. Her goal is to help women determine their families' quality of life." 

Pelletier is constantly inspired by the women she seeks to help. According to her, "Every woman wants to provide the highest quality of life for her children." 

More About Saundra Pelletier:

Pelletier is a community role model, originally from Caribou, Maine and currently residing in San Diego, California where she is the CEO of Woman Care Global (WCG) and Evofem Inc. She is an outspoken champion for the creation of reliable and sustainable healthcare access opportunities for women and girls and has a successful track record of developing and delivering new innovation in the area of women's reproductive health. Pelletier is uniquely positioned to offer insights into both the private and public sector mechanisms used to impact public health due to her experience running both for-profit and not-for-profit organizations. 

As the Chief Executive Officer for WCG, Pelletier conceived and implemented a hybrid business model that combined a for-profit component (product sales), and a not-for profit component (product subsidization), to develop and deliver sustainable programs, in over 100 countries, to better meet the growing healthcare needs of women and girls in the developing world. 

Pelletier's business ethic can be summed up in her own motto: "Never Confuse Motion with Action." She is the author of two books, "Saddle Up Your Own White Horse" which raised awareness for international equality, and her audio book "The Book of Me", which focuses on putting yourself first to achieve instant desired change. 

For more information about this upcoming presentation, please contact Alicia Rea in the Office of Advancement at 207.941.7170 or visit husson.edu/alumnievents

The Woman's Philanthropy Council is a vital part of Husson University engagement efforts. By bringing together talented groups of community leaders, alumni and friends of the University, the Woman's Philanthropy Council, inspires women and others to share their time, talent and resources with our education institution while also benefiting our society and the future of generations to come. 

For more than 100 years, Husson University has prepared future leaders to handle the challenges of tomorrow through high quality undergraduate and graduate degrees. With a commitment to delivering affordable classroom, online and experiential learning opportunities, Husson University has come to represent superior value in higher education. Our Bangor campus and off-campus satellite education centers in Southern Maine, Wells and Northern Maine provide advanced knowledge in business; health and education; pharmacy studies; science and humanities; as well as communication. In addition, Husson University has a robust adult learning program. For more information about educational opportunities that can lead to personal and professional success, visit Husson.edu

About Woman Care Global
Meeting the vast unmet demand for family planning and enabling women to choose whether and when they'll have children requires investing in cost-effective, innovative approaches. Woman Care Global's mission is to provide access to reproductive health solutions for women and girls around the world. Leveraging our medical, social and commercial expertise, we have built a sustainable value chain that enables us to reliably deliver high-quality products and point of care services, resulting in more informed providers and more family planning options for women and girls. Woman Care Global is a global non-profit healthcare company focused on women's reproductive health and our model is to redirect financial surplus achieved from sales in developed countries to under-served markets to eliminate economic and geographic barriers and thereby increase impact.

About Evofem
Evofem LLC is a privately held bio-technology company that brings advanced prescription and consumer products to global markets. Through its subsidiaries, Evofem Inc. and Cosmederm Bioscience, Evofem discovers, develops and commercializes prescription and over-the-counter products, in the areas of contraception, dermatology, pain management, feminine care, and the prevention of sexually transmitted infections.
Back to All Articles