Computer Graphic and Game Industry Icon to Speak at Husson University
Published on: March 18, 2014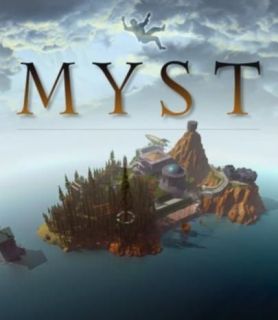 "…All I have to offer you is the library on the island of Myst and the books that are contained there. Feel free to explore at your leisure. I hope you find your explorations satisfying."

Closing Remarks from Atrus from the game Myst 

BANGOR, MAINE – March 17, 2014 – Millions of people found their "explorations satisfying" on the fictitious island of Myst. This legendary interactive experience was the bestselling personal computer game of all time from 1993 - 2001, with sales of more than 6,000,000 copies. 

Chuck Carter, co-creator of the graphics for Myst was one of the key individuals responsible for the success of this ground breaking graphic adventure puzzle. On March 19th, he'll talk about his experiences developing this remarkably innovative game, the computer technology utilized to achieve his vision and his latest project as part of a lecture at Husson University.

"The computer game and entertainment industry is undergoing a period of revolutionary change," said Gerald Wright, Assistant Professor, College of Business at Husson University. "Chuck's pioneering role in the history of this evolving medium cannot be understated."

"His insights into online game development will be of extraordinary interest to the students in our Computer Information Systems and Software Development programs. His experiences as a startup entrepreneur will also be of interest to our business students. Attracting a visionary like Chuck to campus speaks volumes about the quality of education available here at Husson." 

In addition to co-creating the graphics for Myst, which is still considered one of the top ten computer games of all time, Carter has been involved in the visual development of 26 other game titles, including Guitar Hero. After the initial launch of Myst, Carter helped create National Geographic Online in 1994.
Later that decade, Carter worked as a digital matte painter for the popular, syndicated science fiction television show Babylon5, as well as two other science fiction shows and motion rides.

Carter has been a long-time contributor to National Geographic, Scientific American and other science-based publications as an illustrator and animator. In addition, he co-authored and illustrated a Geology Textbook: Exploring Physical Geology; illustrated Exploring Physical Geography; and is currently building a game company in Bangor.

"A Conversation with Chuck Carter" will take place on Wednesday, March 19th from 5:00 p.m. – 7:00 p.m. at the Richard E. Dyke Center for Family Business on the campus of Husson University in Bangor. The event is free and open to the public. Refreshments will be served.

For more than 100 years, Husson University has prepared future leaders to handle the challenges of tomorrow through innovative undergraduate and graduate degrees. With a commitment to delivering affordable classroom, online and experiential learning opportunities, Husson University has come to represent superior value in higher education. Our Bangor campus and off-campus satellite education centers in Southern Maine, Wells and Northern Maine provide advanced knowledge in business; health and education; pharmacy studies; science and humanities; as well as communication. In addition, Husson University has a robust adult learning program. For more information about educational opportunities that can lead to personal and professional success, visit Husson.edu.
1 Myst (game), http://dni.wikia.com/wiki/Myst (game)
Back to All Articles