Counseling and Human Relations Program at Husson University Hosts Lecture by Dr. Kenneth Ginsburg on Fostering Internal Resilience in Teenagers
Published on: February 19, 2014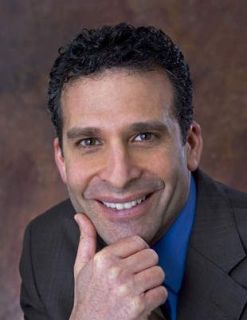 BANGOR, MAINE – February 18, 2014 – According to the U.S. Department of Housing and Urban Development, overall homelessness in Maine increased by 26 percent last year. The majority of individuals affected by homelessness in our state are women and children. Losing a home and living in poverty are just some of the few traumatic experiences that can adversely affect the psychological development of young children and teenagers.

In an effort to support grassroots community efforts designed to assist youth at risk, the Counseling and Human Relations graduate program at Husson University announced today that it is hosting a lecture featuring renowned pediatrician Kenneth Ginsburg, M.D., M.S. Ed, on February 20th from 2:00 p.m. – 4:00 p.m. at the Richard E. Dyke Center for Family Business. Dr. Ginsburg's clinical practice, teaching, research and advocacy efforts focus on strengthening teenagers by fostering their internal resilience. His goal is to provide parents, professionals and communities with practical approaches, supported by research, that will help children and teens both prosper and thrive.

"Dr. Ginsburg is one of the nation's leading experts in adolescent development," said Deborah Drew, Ed.D., Director of the Counseling and Human Relations Program in the School of Education at Husson University. "His research has helped youth develop their own solutions to social problems and helped clinicians more effectively serve their teenage clients."

Drew continued: "Professionals from a variety of community health-oriented disciplines have already registered to attend this event. The integration of Dr. Ginsburg's teen-centered approach into health practices here in Maine will positively strengthen children, families and area communities."

This lecture is sponsored by the Maine Chapter of the American Academy of Pediatrics (MAAP) and hosted by the Counseling and Human Relations Program at Husson. Funding for the lecture was provided by the national AAP organization to the MAAP through a "Visiting Professor" grant. Additional support and organization is being provided by the Maine Resilience Building Network; working in partnership with the MAAP. The event is free and open to members of the public. 

Dr. Ginsburg is a pediatrician specializing in adolescent medicine at the Children's Hospital of Philadelphia and an Associate Professor of Pediatrics at the University of Pennsylvania School of Medicine. He also serves as Director of Health Services at Covenant House Pennsylvania, an agency that serves the city's homeless and marginalized youth.

In Dr. Ginsburg's adolescent medicine practice, he cares for a wide variety of medical conditions while simultaneously addressing adolescent behavioral issues. His practice focuses on "social adolescent medicine" – a discipline that pays special attention to the recognition and prevention of social contexts and stressors that affect both physical and emotional health. 

Ginsburg is the co-developer of the "Teen-Centered Method," a mixed qualitative and quantitative methodology that enables youth to generate, prioritize and explain their own ideas. He has more than 100 publications to his credit, including 28 original research articles, clinical practice articles, five books, a textbook, and Internet-based video and DVD productions. 

His most recent books are "Building Resilience in Children and Teens: Giving Kids Roots and Wings," published by the American Academy of Pediatrics and "Letting Go with Love and Confidence: Raising Responsible, Resilient, Self-Sufficient Teens," published by Avery, Penguin Press. He has appeared on CNN, NPR, TODAY, the CBS morning show, as well as the ABC, CBS and NBC Nightly News programs. 

With graduate degree programs in Clinical Mental Health Counseling, Human Relations, School Counseling, and Pastoral Counseling, the Counseling and Human Relations Program at Husson University prepares professionals interested in facilitating the healthy development of youth and adults. Through advanced graduate coursework, students attain a mastery of counseling theory and practice that can be utilized to help others successfully manage their mental, emotional and spiritual well-being. 

For more than 100 years, Husson University has prepared future leaders to handle the challenges of tomorrow through innovative undergraduate and graduate degrees. With a commitment to delivering affordable classroom, online and experiential learning opportunities, Husson University has come to represent superior value in higher education. Our Bangor campus and off-campus satellite education centers in Southern Maine, Wells and Northern Maine provide advanced knowledge in business; health and education; pharmacy studies; science and humanities; as well as communication. In addition, Husson University has a robust adult learning program. For more information about educational opportunities that can lead to personal and professional success, visit Husson.edu.
Back to All Articles