Frank Pergolizzi Selected to Lead the Husson University Eagles as Director of Athletics
Published on: August 21, 2013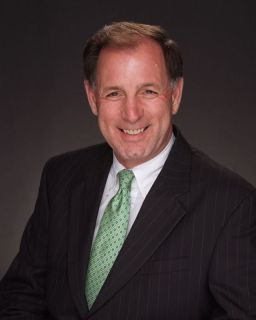 BANGOR, MAINE – August 21, 2013 – After an exhaustive national search, Husson University has selected Frank Pergolizzi to be their new director of athletics. Prior to joining Husson University, Pergolizzi was the director of athletics at West Virginia University Institute of Technology (WVU Tech) in Montgomery, WV.

"Frank is a leader and motivator whose dedication to excellence brings new energy and excitement to our athletic programs," said Dr. Robert Clark, CFA, president of Husson University. "His commitment to the ideals of the "student athlete" extends both on and off the field. Frank is devoted to ensuring that undergraduates involved in athletic competition take their studies seriously."

The Husson University athletic program is comprised of student athletes that compete in 18 different sports in four collegiate athletic conferences. Most of the athletic activity takes place through matches coordinated by the North Atlantic Conference (NAC). 

Since 2010, Husson University has seen a significant expansion of its athletic program with men's swimming and diving and women's indoor track and field teams recently added to the roster. In just the past five years, the institution has won 27 conference championships in a variety of sports, including five championships last year. Over 400 students compete in Husson athletics. 

In looking to the future, Dr. Clark remarked, "During our conversations, Frank has shared with me his vision for creating a winning tradition that fosters integrity, leadership, and responsibility in student athletes. I'm confident he'll have a tremendous positive impact on our program."

Pergolizzi brings a wealth of experience to his new position with over 20 years of experience as a collegiate director of athletics. The program he was responsible for as director at WVU Tech achieved unprecedented heights under his leadership.

The WVU Tech Golden Bears broke school records. Teams achieved competitive success with four championships and three appearances in national tournament competition. Just as important, WVU Tech athletes excelled in the classroom with a majority of athletes consistently earning grade point averages of 3.0 or above.

When asked about his new position Pergolizzi said, "I want to thank Dr. Clark and the search committee for allowing me this tremendous opportunity. I'm very impressed with the outstanding program at Husson and the excellent coaches and staff that serve Eagle student-athletes. I look forward to working with them to continue to build a culture of excellence both on and off the playing fields. The goal is for student-athletes to have great success, both athletically and academically!"

Prior to WVU Tech, Pergolizzi served as director of athletics at Southeastern Louisiana University (SLU) in Hammond, LA. The SLU Lions won six regular season championships and had three appearances in national tournament competition. At Southeastern, Pergolizzi spearheaded the return of football to the institution after an 18-year absence. Pergolizzi has served at East Tennessee State University (ETSU) and at St. Francis College (Pa.). 

Pergolizzi has an extensive record of NCAA Committee service including the NCAA Division I Championships Cabinet, the Committee on Athletics Certification and the Committee on Women's Athletics. He also served as a peer reviewer in the NCAA Certification Program. He has an extensive array of experience as a consultant including many NCAA Division III institutions and conferences.

Pergolizzi received his bachelor's degree in American Civilization from Williams College in Williamstown, Massachusetts and a master's degree in Physical Education and Sport Administration from Western Michigan University. He and his wife Mary will be residing in the Bangor area. 

Husson University is committed to providing young adults with the opportunity to excel on the field and in life. In keeping with the ideals of the student athlete, students are expected to focus on their academic studies. Regardless of their competitive accomplishments, Husson places an emphasis on encouraging athletes to get the education needed for success after graduation. While NCAA rules prohibit Division III colleges from offering athletic scholarships, Husson continues to provide students with an affordable, quality education that includes needs-based financial aid and other forms of merit scholarships. 

For more than 100 years, Husson University has prepared future leaders to handle the challenges of tomorrow through innovative undergraduate and graduate degrees. With a commitment to delivering affordable classroom, online and experiential learning opportunities, Husson University has come to represent superior value in higher education. Our Bangor campus and off-campus satellite education centers in South Portland, Wells and Presque Isle provide advanced knowledge in business; health and education; pharmacy studies, science and humanities; as well as communication. In addition, Husson University has a robust adult learning program. For more information about educational opportunities that can lead to personal and professional success, visit Husson.edu.
Back to All Articles