Husson University Announces Interim Dean for the College of Business
Published on: January 23, 2013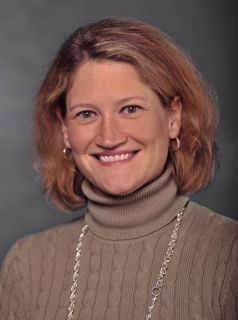 Husson University is pleased to announce that Marie E. Hansen, J.D., Ph.D.(c) will serve as Interim Dean for the College of Business effective immediately. Hansen has most recently served the College of Business as Associate Dean, Executive Director of Administration Affairs, and as Director of the School of Legal Studies.

As a native of Bangor, Hansen earned her undergraduate degree in Political Science and from the Honors Program at the University of Maine and earned her Juris Doctorate degree from the University of Maine School of Law. Hansen completed the Institute for Management and Leadership in Education at Harvard University and attained Mastery level of Prior Learning Assessment through DePaul University, both in 2010. She is currently a Ph.D. candidate in Organizational Leadership at the Chicago School for Professional Psychology. 

Outside of Husson, she is serving on the Board of Trustees of the Maine Criminal Justice Academy, the Board of Directors for the Penobscot County Bar Association (PCBA) and on the Advisory Committees for Hancock County Technical Center Criminal Justice Program and Biddeford Regional Technical Center. She is the Past-President (2004) of the PCBA and past Vice President of the Board of Directors for the Bangor Ballet. 

Ronald Nykiel, Ph.D. recently stepped down as the Dean of the College of Business to become Provost and Vice President of Academic Affairs for the University of Maryland Eastern Shore.

For more information regarding this release or to schedule interviews, please contact Matthew Green-Hamann at green-hamannm@my.husson.edu or 207.992.4951.
Back to All Articles