NESCom Mobile Productions
Husson University Unveils New Television Remote Unit
Most technologically advanced mobile unit in the U.S. owned by a college or university
Learning to broadcast live events just got easier for Husson students with the launch of New England School of Communications' new television remote truck.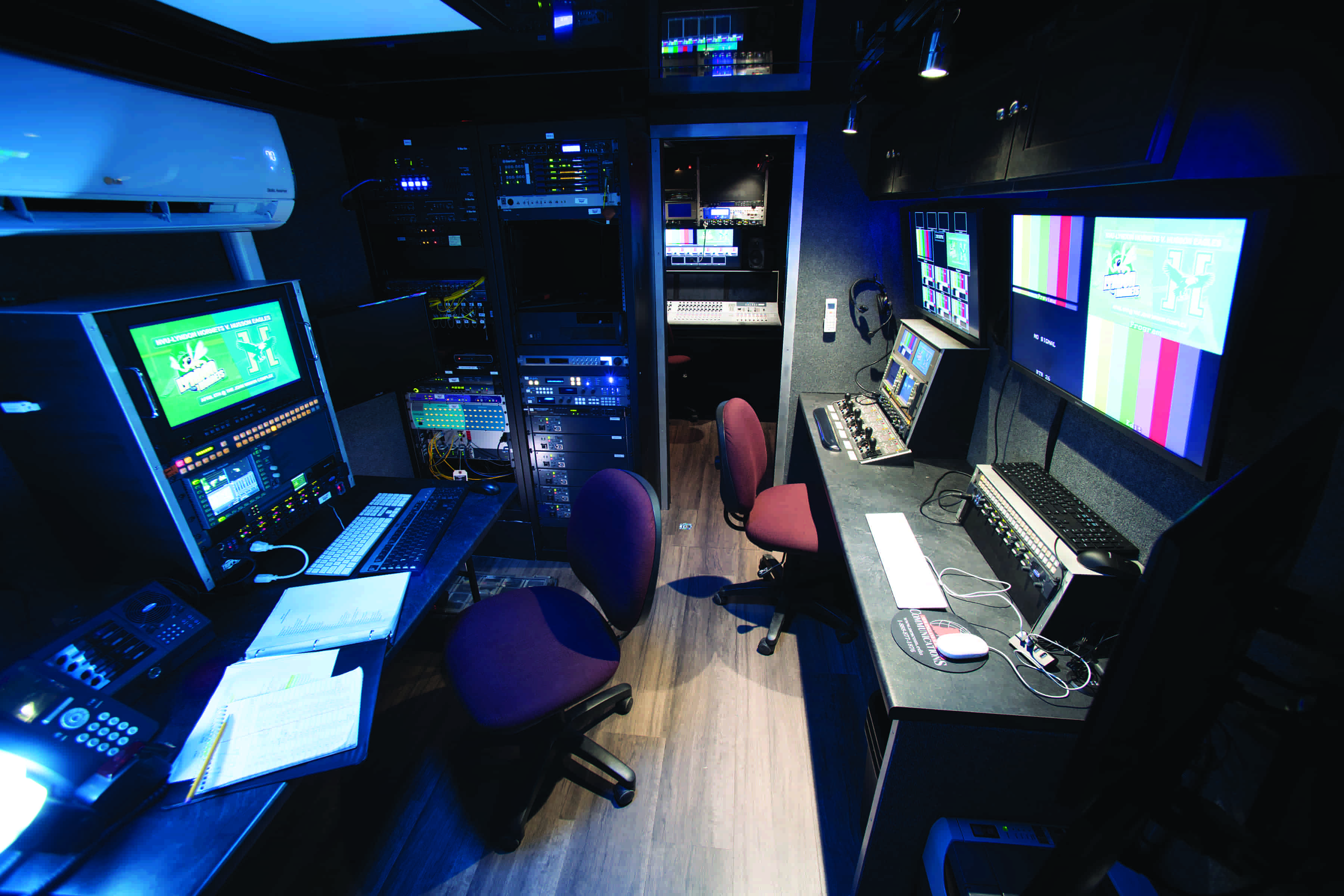 The revamped, tricked out mobile unit is a video and audio engineering marvel with a redesigned interior layout that facilitates experiential learning. Students will use the mobile unit to broadcast Husson sporting events live, including football, basketball and soccer games. They also have the opportunity to cover the annual Maine State High School Basketball Tournament, broadcast annually over Maine Public television stations. Besides multi-camera coverage of sporting events, the new mobile truck serves as the control room for broadcast television shows like "The Nite Show with Danny Cashman" and "Greenlight Maine." These shows are produced on campus and allow students to hone their skills and get a real feel for what a career in audio and video production is like.

A number of employers regularly contact Husson University to hire NESCom graduates because they have experience in the mobile unit. These graduates go on to support national and worldwide broadcast productions.
Project driven by expert faculty and staff
The new unit took a year-and-a-half of planning, and required extensive coordination between faculty experts in different disciplines, as well as staff expertise.

"What's remarkable about this TV studio on wheels is that the entire build out was completed by our in-house staff. All of the information technology, production capabilities and engineering expertise that made this truck possible came from in-house sources," said Rodney Verrill '10, '13, NESCom's manager of operations. "Our ability to plan, design and install all of the equipment in this truck saved the University over $125,000."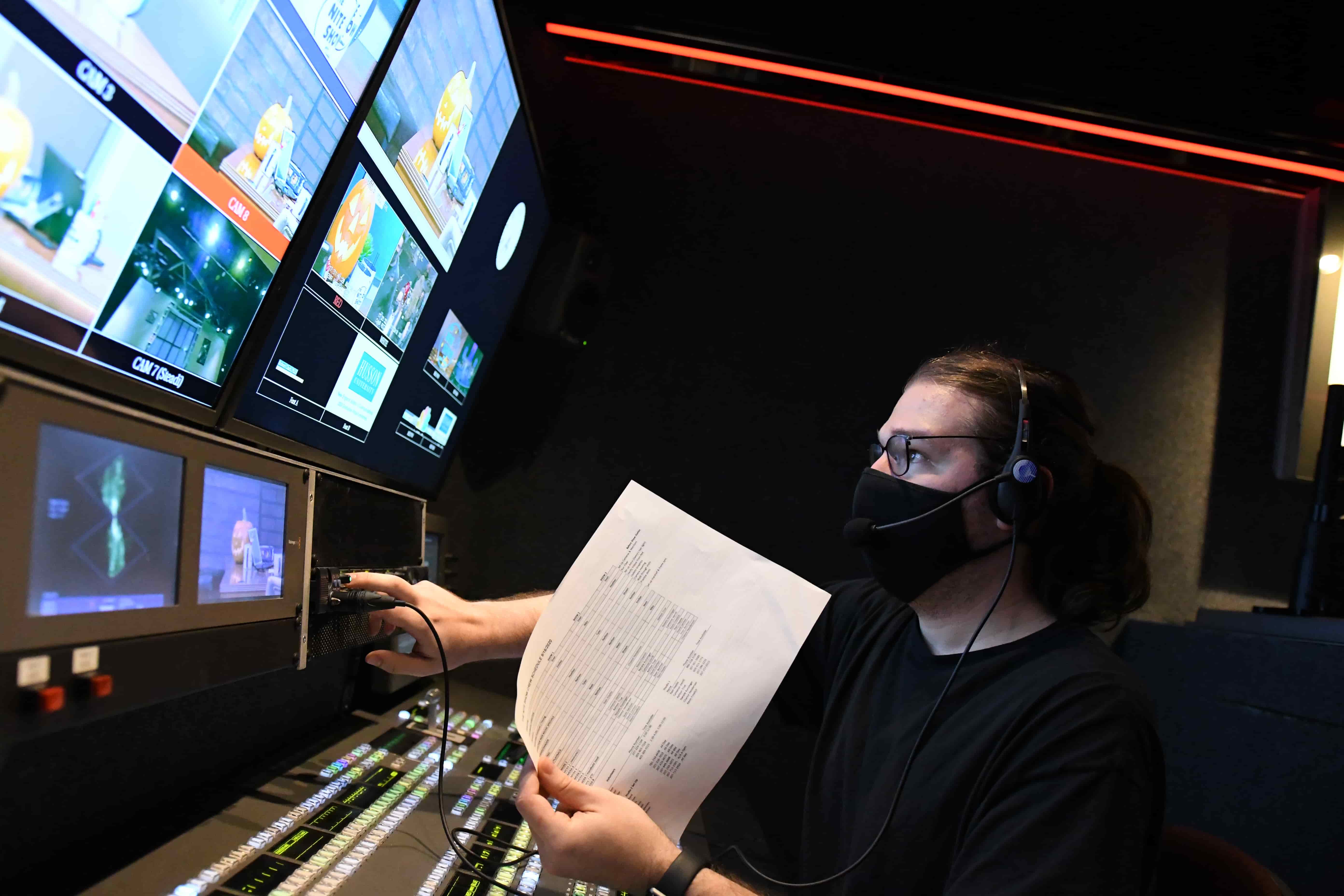 "Creating this vehicle was really a team effort," said Steve Toothaker, NESCom engineer. "Rodney Verrill was the project lead and I did the engineering. Besides us, we worked with Matt Bryant, systems administrator on the IT; Ed Goguen '08, MSEd, assistant professor and the NESCom academic director on the audio, and John Easton '12G, MBA, video program coordinator and instructor."