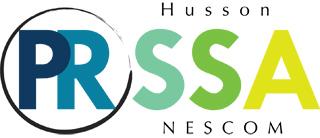 PRSSA was founded by the Public Relations Society of America to create a positive and mutually advantageous relationship between students and professional public relations practitioners. Our PRSSA Chapter is partnered with both the Maine Public Relations Council http://www.meprcouncil.org/ and the Yankee Public Relations Society of America Chapter http://www.yankeeprsa.org/.
Our chapter of PRSSA has been active in holding an annual concert fundraiser that benefits the local hospital's pediatric oncology program. Members also gain real world experience by promoting campus events.

The Chapter also co-hosts professional development sessions on campus with the Maine Public Relations Council and the Yankee Chapter of Public Relations Society of America on a variety of topics. Recent sessions included "Crisis Communication:The Good, The Bad and The Ugly", "Online Reputation Management-Protecting Your Brand," and "Connecting with Your Internal Audience." Speakers come from Maine as well as throughout New England. These sessions also allow students the opportunity to network with area professionals. An annual mentoring session allows students to meet individually with a professional to ask questions and get advice regarding their education and career.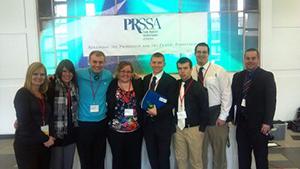 Chapter members also have the opportunity to go to national and regional conferences. http://www.prssa.org/events/Conference/
The National PRSSA offers awards, scholarships, conferences, networking opportunities, and industry news that enhances the students' learning experience. Today The Public Relations Student Society of America has more than 9,600 members in 284 universities across the country. For more information go to http://www.prssa.org