International Student Application Information
Apply online at www.commonapp.org or use the Husson application found here.
Application Deadlines: Spring Semester – November 1;   Fall Semester – June 1
Programs in Nursing, Physical Therapy, Occupational Therapy and Pharmacy enroll students during Fall Semester only. Deadline for applications for these programs is January 1.

Undergraduate Admission Requirements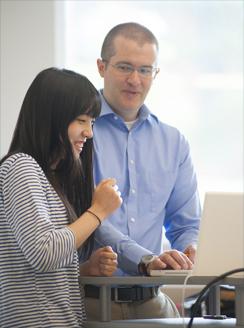 Proof of high school completion.
Minimum 2.0 GPA on a scale of 4.0, or its equivalent.
    For specific program GPA requirements, click here.
Undergraduate Admission Process
Step 1:    Complete the Common Application at
www.commonapp.org
Step 2:    Submit the following documents to
international@husson.edu 
           a.)    High School transcript in English. Transfer students must submit transcripts to an evaluation service holding membership in NACES
®
. 
www.naces.org
           b.)    Official English language proficiency test score
           c.)    Photocopy of passport ID page
           d.)    Husson Declaration of Finances form
(click here)
and bank statement.
Step 3: Schedule an appointment for a Skype interview
international@husson.edu
Scholarships
Every undergraduate international applicant is screened for merit based scholarships:
Presidential Global Scholarship and Housing Grant ranging from $8,500 - $17,000

.
All scholarships are renewable for all undergraduate years by maintaining a minimum 2.5 GPA and positive campus citizenship.
Graduate Admissions:
To apply please visit this link.