International Initiatives
Husson University's Office of International Initiatives is responsible for two vital roles on campus. 
1) International Recruitment, Admissions, and Retention  - Overseeing the comprehensive process for our incoming international students from inquiry, to application, to enrollment, graduation and beyond. 
2) Study Abroad - Advising for, and Management of Husson's own study abroad programs, as well as our affiliate opportunities with API and CIEE;  
In addition, the Office of International Initiatives also supports any activity on, and off campus that promotes, and encourages a vibrant international campus culture.
Student and Exchange Visitor Program (SEVP)
In light of updated guidance from the Student and Exchange Visitor Program (SEVP) on July 6, 2020, we would like to reassure students and their families that Husson University will be returning to on-campus operations in the fall. If you are an international student enrolled at Husson, please rest assured that the majority of your instruction will be provided in person, on campus.
If you have any questions, please contact Husson International Initiatives at +1 (207) 941-7085 or by email.
COVID-19: Border Crossing Information and Restrictions by Country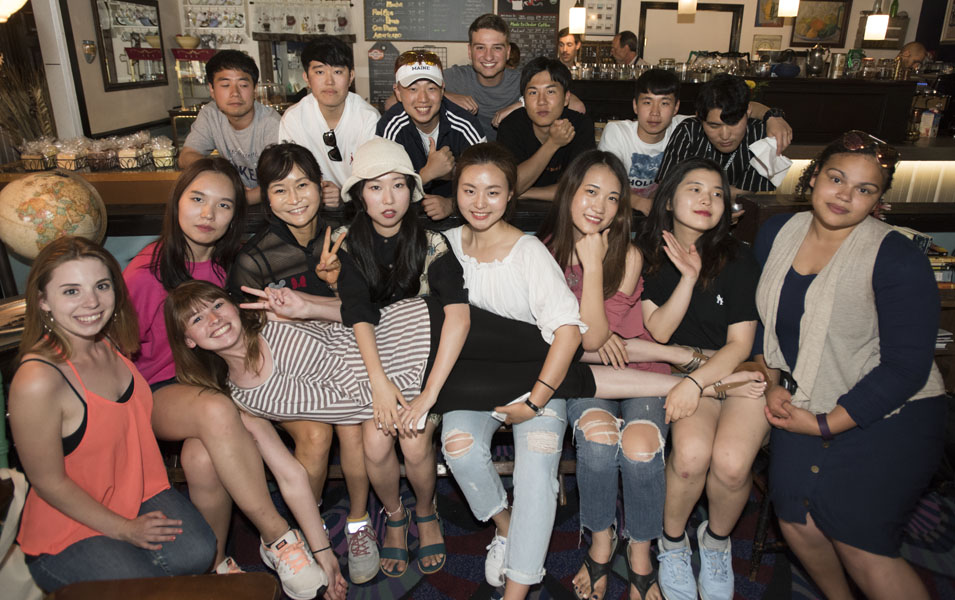 Meet the Team
Danielle M. Beaupre, Assistant Director of International Initiatives
+1 207 941 7085
beaupred@husson.edu
Study Abroad
Husson University is excited to offer our current students unique and life-changing study abroad opportunities.
Reasons to study abroad:
Meet unforgettable people

Gain new insights and outlooks

Learn and master new skills and languages
Invest in your future career

Earn credit toward your Husson degree
Incredible study abroad opportunities await you and our office will help you find the right fit.
Find more information by visiting the Getting Started page.
Please Note: Husson University has decided to cancel any, and all study abroad programming for the Fall 2021 semester in an effort to protect the health of our students.
We will reassess the possibility of reinstituting the study abroad program for Spring 2022 at a later date. The spread of the coronavirus nationally, and internationally will determine whether this programming can be reinstituted for 2022.