President's Message
Dear Campus Community,
Husson has a long-standing commitment to diversity and inclusion. Our dedication to fairness and equity is an integral part of our vision and mission. Creating an inclusive university requires each of us to continuously improve ourselves and our processes as part of an evolving campus culture. In today's society, our words here at Husson take on a new meaning. Through our strategic diversity plan, we will purposefully structure our institution in an effort to strengthen equity and inclusion here at Husson.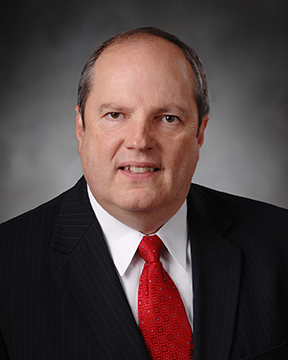 Husson exists within a sociopolitical context of the United States. As a country, we must seek to resolve issues of race, ethnicity, religion, sexual orientation, gender identity, and socioeconomic status. The continuing divisions within our nation demand the attention of higher education – necessitating contemplation, discussion and action. These societal issues do not have easy solutions. Despite the difficulty of the tasks at hand, it is our responsibility to do what we can to make our campus an environment that respects diverse cultural experiences.
As an educational institution, our responsibility is to make sure our students are fully prepared for today's modern, diverse workplace both here in Maine and beyond. Organizations with inclusive organizational cultures that value diversity, equity, and inclusion will require graduates to embrace and model behaviors that show respect for colleagues from different backgrounds and experiences.
Even more important than teaching students the professional implications of equity and inclusion are the ethical considerations. As our graduates go through life, there will be many instances where they'll encounter individuals, from different backgrounds, who think differently than themselves. Students need to respect diversity, engage in constructive self-reflection and understand varied perspectives in order to be successful professionals and citizens.
In our changing society, diversity is central to the production of knowledge, learning and developing intercultural skills in an interconnected global environment. We all must be more aware of our different needs and perspectives as human beings if we are to live together in a harmonious, multicultural world. Respecting each other's diversity is an ongoing, lifelong process that requires each of us to step outside our comfort zones and social silos in order to foster better understandings between people. 
I invite you to join me in ensuring our University remains a welcoming and inclusive environment for all. To do less would be to forego opportunities for interactions and partnerships that could improve the human experience at both the individual and collective level.
Sincerely,
Robert A. Clark, PhD, CFA
President and CEO
Husson University