Troy Morehouse
Associate Dean of Student Life Student Life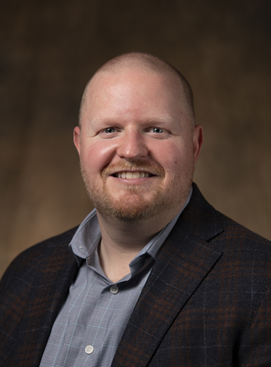 Contact:
Husson University
1 College Circle
Bangor, Maine 04401
Biography
Troy Morehouse earned his Master's in Organizational Leadership with a focus in Higher Education Student Services from Lewis University, a Professional Teaching Certification from Edinboro University of Pennsylvania, and a Bachelor's in History from Penn State University.  Prior to joining Husson, he spent 9 years at SUNY Alfred State in roles within student engagement and residence life.  While there, he oversaw the academic leadership minor, was an adjunct professor within the Business Department, and presented at numerous regional and national conferences on engagement and retention topics.
Prior to starting in Higher Education, he worked as a career counselor for a non-profit in his hometown of Erie, PA.  Troy also has 20+ years of experience in the restaurant/hospitality industry.
Troy believes education is the key to advancing one's place in life, and works to ensure students take advantage of this opportunity while at college.  He states, "In my first-year experience course we spent the semester attempting to answer the question 'is the American Dream still possible?'  I believe, through education, it is still possible."
While not at work Troy enjoys golfing and skiing, and can often be found kayaking and spending time outdoors with his wife and dog.