Steve Vachon, MEd
Video Instructor College of Business New England School of Communications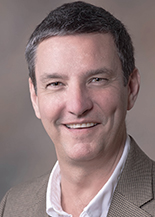 Contact:
Husson University
1 College Circle
Bangor, Maine 04401
Biography
Steve Vachon, MEd, earned his bachelor's degree in Broadcast Production from the University of Maine and a master's degree in Education from Husson University. Before joining the faculty at Husson, Steve worked as a photojournalist, extensively covering the stories of Maine and its people while shooting news, documentaries, sports and public affairs shows, which garnered him a national Edward R. Murrow Award. Moving into the field of commercial video production helped Steve to elevate his lighting, editing and videography skills while filming and producing several public affairs shows, as well as thousands of commercials. He has freelanced for NBC Nightly News, ESPN, Discovery Channel and the TODAY Show. His storytelling experiences have taken him to every corner of Maine and various parts of the country, covering stories such as refueling Navy fighters, heart bypass surgery, Red Bull Extreme Sports and the many beautiful islands of Maine.
Steve started teaching at NESCom as an adjunct in 2003 and became a full-time part of the Video/Film program in 2008; he teaches courses from film/TV lighting and photography to advanced moving camera platforms. He's still passionate about shooting, as well as consulting and designing lighting for TV, theatre and video productions.
Steve and his wife live in Bangor. Together, they enjoy spending time with their kids and granddaughter, and love traveling the world.