Scott Loiselle, MS
Assistant Professor College of Business New England School of Communications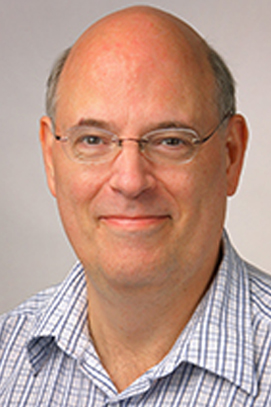 Contact:
Husson University
1 College Circle
Bangor, Maine 04401
Biography
Scott D. Loiselle got hooked on music and technology in 1964 when he would put a record on the Zenith (up on his tiptoes, by feel), and then go ride his rocking horse like mad. In 1969, after the initial spanking failed to dissuade him, he was encouraged to continue cutting and splicing tape on his Dad's reel-to-reel tape deck. The 1970s was all about guitar, drums, prog and fusion bands, and multi-track analog recording. The1980s focus was electronica, with a pre-MIDI guitar synth leading into a MIDI guitar in early 1985, computer-based MIDI sequencing by mid-1986, a general addiction to MIDI devices of nearly any type, and in 1988, an introduction to non-linear digital audio, using the Hybrid Arts ADAP system. These years also saw growth from music store sales to working as a sales rep, covering the New England states for over a dozen manufacturers in the pro-audio and MI field, attending trade shows and doing trainings, seminars and clinics. The 1990s brought a BM-Sound Recording Technology degree from UMASS-Lowell, immersion into DAW technology, and then work as a product manager and "demo demon" for Lexicon, with international travel as a product evangelist. The 2000s was very busy being a full-time freelance audio engineer, doing studio and location recording and post-production of mostly classical music with partner and world-renowned educator David Moulton.
Recording clients have included the Lincoln Center Chamber Players, the Borromeo String Quartet, Ann Hobson Pilot, Fred Sherry, Anoushka Shankar, Russell Sherman, Yehuti Wyner, Charles Fisk, Robert Levin, Frederica von Stade, Seymour Lipkin, Richard Ranti, Bruce Hangen, Fred Buda, the Orion String Quartet, James David Christie, the Orchestra at Indian Hill, Ronald Knudsen and the New Philharmonia Orchestra, C. Thomas Brooks, Lyricora, Bonnie Anderson, Musica Sacra, the Cantata Singers, the Handel and Hayden Society, Gamelan Galac Tika, the Walden Chamber Players, Jacques Zoon, the Harvard-Radcliffe Orchestra, Harvard-Radcliffe Collegium Musicum, Jameson Marvin, the New England Ringers, Tim Sullivan, Boston Youth Symphony Orchestra, the Mastersingers, the Masterworks Chorale, Corey Cerovsek, Paavali Jumppanen, Boston College Symphony Orchestra, Triple Helix, John Finney, Lumen Ensemble, Cambridge Early Music Project, New England Light Opera, Mark Morgan, Cantilena Chorale, New Hampshire Master Chorale, Dr. Daniel Perkins, Alan Landman, Keivan Tofigh, Ashima Scripp, Erin Sullivan, Coro Allegro, Boston Orpheus Ensemble, Zamir Chorale and Stefan Hakenburg.
Professor Loiselle holds a Master of Science degree in Music Technology from IUPUI, and now indulges his passion for teaching audio engineering, with a particular and driving focus on electronic music technology, synthesis and sound design.