Ryan Roderick, PhD
Assistant Professor and Assistant Dean College of Science and Humanities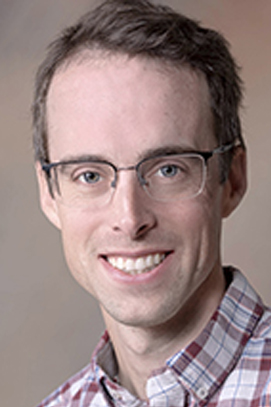 Contact:
Husson University
1 College Circle
Bangor, Maine 04401
Biography
I joined the Husson faculty in 2018 after earning my PhD in Rhetoric program at Carnegie Mellon University. I teach a range of courses in English and Communication, including courses in the general education sequence and in the Professional Communication major, and I actively support the Writing and Learning Center on campus.
My teaching is based on the philosophy that we build our knowledge and practices by having well-supported opportunities to read, write, and collaboratively discuss in order to extend the boundaries of our understanding and abilities.
My research contributes to understanding how people develop and adapt their capabilities for writing and communicating, focusing specifically on the processes people use to write texts for educational and professional purposes. My work has appeared in Written Communication, Writing and Pedagogy, Composition Studies, and Community Literacy Journal.
As the Assistant Dean of the College of Science and Humanities, I firmly believe in the transformative power of education and its ability to cultivate environments where intellectual curiosity thrives, where students and faculty alike feel empowered to question, explore, and innovate. As we navigate the ever-evolving landscape of academia, it is imperative to ensure that our methods remain inclusive and adaptive. This commitment drives me to support interdisciplinary initiatives, encouraging students and faculty to bridge the traditional boundaries of their fields and explore the synergies that emerge from collaboration.