Roger Phipps, PhD
Professor Emeritus College of Health and Pharmacy School of Pharmacy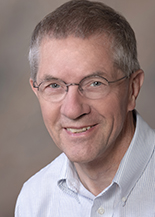 Contact:
Husson University
1 College Circle
Bangor, Maine 04401
Biography
Dr. Phipps joined the Husson University School of Pharmacy as Lecturer in Pharmacology in August, 2009. He earned a BA in Biochemistry and Physiological Sciences in 1972 from University of Oxford, UK, and a PhD in Respiratory Physiology from University of London, UK in 1977. Roger completed a post-doctoral fellowship at the Cardiovascular Research Institute, San Francisco in 1977 to 1978. In 1981 he accepted a position as Director of Asthma Research at Mount Sinai Hospital, Miami Beach, with an adjunct Associate Professor appointment at the University of Miami. In 1988, Roger gave up the academic life and went to work in the pharmaceutical industry. He accepted a position as Principal Scientist at Procter & Gamble Pharmaceuticals, located first in upstate New York and later in Cincinnati, Ohio. At P&GP, Roger worked mainly on therapies to treat respiratory and bone disorders. After over 20 years at P&GP Roger moved to Maine with a view to retirement, but decided to continue working when he accepted an appointment at Husson University in 2009. He was awarded a multiple year contract in 2013 and was promoted to Associate Professor in 2015 (so still not retired!).
During his time in academia and industry, Roger has authored over 70 peer-reviewed research manuscripts and 7 review chapters, and has given over 25 invited presentations at National and International meetings. He is on the editorial board of Osteoporosis International, and serves as an ad hoc reviewer for other bone-related journals.
Outside of family and work, Roger is a keen fan of football (soccer) and enjoys vegetable gardening. He is attempting to grow the hottest peppers available.
After 20 years in the pharmaceutical industry the move to teaching was challenging, but I have thoroughly enjoyed interacting with the students. I believe my academic and professional experience gives them different perspectives on physiology, drugs and drug development.  It's important that students learn how to think for themselves and to challenge what is in the literature. I see my role as helping them to develop these skills.