Paul Morrow, J.D.
Associate Professor College of Business School of Business and Management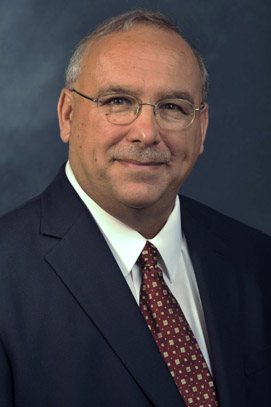 Contact:
Husson University
1 College Circle
Bangor, Maine 04401
Biography
Paul J. Morrow, Sr. Esq., Associate Professor received his undergraduate degree from the University of Maine in Business Administration with an emphasis in Economics, Finance and Accounting. He then went to The University of New Hampshire Law School to study law and received a Juris Doctorate from the Franklin Pierce Law Center at Concord, N.H. Paul brings extensive experience to his role teaching Law, Economics and Business Ethics having worked in investments and estate planning for 6 years and as a Litigation Attorney for 12 years in District Court, Superior Court and Federal Court. During his years of practicing law, he was appointed Assistant Attorney General Prosecutor to try special cases for the State of Maine. Paul also is specially credited for trying cases in Domestic Relations where he argued and wrote the winning brief to the Maine Supreme Court in a case that helped to define the current Protection from Abuse Statute. Paul is widely published in Cybersecurity Law. For his research and publications, he was the recipient of the 2018-2019 Husson University Research and Scholarship Award.  He has presented in the U.S. and Europe. He recently received the honorable award of best presenter by his colleagues. He is a certified instructor by the American College and University Educators and in particular he has been recently certified in on-line instruction.   He teaches in both the undergrad and MBA programs mentoring and working with students.  Paul serves on a number of committees at Husson, is a member of the Maine Bar and the Federal Bar, and was recently appointed to the Board of Directors of the Penobscot County Bar Association.
Since 1898, Husson has provided students with the extraordinary opportunity to become a professional in many areas of study. Unlike many institutions, Husson does focus working one on one with many students to develop critical thinking skills and other necessary professional skills. Most important, each student is treated with respect and dignity regardless of their learning levels. The development of students is monitored and is taken very seriously. In this close knit environment, students excel with this opportunity and discover their many talents and professional aptitudes. This discovery, coupled with hard work enlightens students at Husson to reach a professional potential even beyond their own expectations. It is that simple. Becoming a knowledgeable, competent, hardworking professional rewards Husson students with extraordinary opportunities for advanced degrees and a lifetime of prosperity. I am privileged to be member of a larger team of educators who care and work hard to help students achieve their highest potential. Over the years, Paul has held a number of positions in the community with civic organizations. Paul is married, with two children, Paul, Jr. and Matthew, and enjoys the Maine Coast, traveling, sports, and spending time with his family.