Muhammad Delwar Hussain, PhD
Professor of Pharmaceutical Sciences College of Health and Pharmacy School of Pharmacy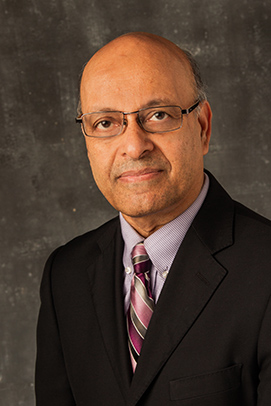 Contact:
Husson University
1 College Circle
Bangor, Maine 04401
Biography
Dr. M. Delwar Hussain joined Husson University in the fall of 2022 as a Professor in the College of Health and Pharmacy. He also holds appointments as an Adjunct Professor at the College of Pharmacy, the University of Texas at Tyler, and the Department of Biology, California State University, Fresno. Before joining Husson University, he served as Professor and Interim Chair at the Department of Pharmaceutical and Biomedical Sciences and as Director of Pharmaceutical Research at the College of Pharmacy, California Health Sciences University. In addition to his academic career, Dr. Hussain worked in Pharmaceutical Industries. After completing his B.S. Pharmacy and M.S. Pharmacy degrees from the College of Pharmacy, University of Dhaka, Bangladesh, he joined his alma mater as a lecturer. He received his Ph.D. from the College of Pharmacy, University of Alberta, Canada.
Dr. Hussain has 25+ years of teaching experience in professional pharmacy and graduate programs. His research focuses on nanomedicine, drug delivery, drug development, pharmacokinetics, and cancer therapeutics. He has published extensively in these areas and trained many scientists, post-docs, graduates (Ph.D. and M.S.), professionals (PharmD and MD), and undergraduate students. His research has been funded by Federal, State, and Industrial grants. In addition, his work in pharmaceutical industries resulted in marketed products such as the USFDA-approved oncology drug product, Eligard®, for the treatment of prostate cancer.
Dr. Hussain served as Chair of the Community of Nanotechnology, Nanotechnology Focus Group, American Association of Pharmaceutical Scientists (AAPS). He is a steering committee member of the Community of Nanotechnology, AAPS. He is an executive committee member of the Paul R. Dawson Award Committee, American Association of Colleges of Pharmacy (AACP). He was elected the first President of the American Association of Bangladeshi Pharmaceutical Scientists (AABPS). He served as Chair-elect, chair, and immediate past president of the Pharmaceutics Section, AACP; Secretary and Treasurer South Texas Section of the American Chemical Society (ACS). He also served as an expert committee member of the United States Pharmacopeia (USP).