Michelle Slike, PT, DPT, EdD, MHA, CLT
Assistant Professor College of Health and Pharmacy School of Physical Therapy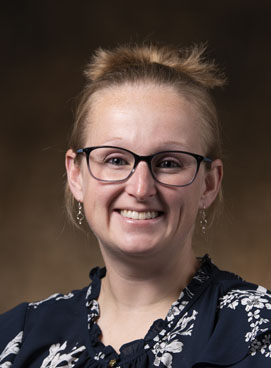 Contact:
Husson University
1 College Circle
Bangor, Maine 04401
Biography
Dr. Slike has been teaching at Husson University as an Assistant Professor of Physical Therapy since 2022. She began working in higher education in 2016, where she served as an adjunct faculty member for both the University of Maine at Presque Isle and Husson University prior to becoming the Program Director for the Physical Therapist Assistant Program at Kennebec Valley Community College in 2021. As a physical therapist she has experience with orthopedics, oncology, lymphedema, and neuro rehabilitation.
Dr. Slike earned a Bachelor of Science in Kinesiology with a Minor in Psychology from Husson University, a Doctorate degree in Physical Therapy from Husson, a Master's in Health Administration from St. Joseph's College of Maine, and a Doctor of Education with a focus in Curriculum and Instruction from Liberty University. Her advanced clinical training includes certifications as a lymphedema therapist and an oncology rehabilitation specialist. Dr. Slike is passionate about physical therapy and looks to pass on her enthusiasm for the profession. She hopes to have a greater impact on the world by instilling her love of learning and ability to care for others to her students
Research
Dr. Slike plans to focus her research on the use of technology in modern physical therapy education. She recently completed her Ed.D. in Curriculum and Instruction, during which she completed an applied research study that looked at improving the transition to online learning for traditional physical therapy students at Husson University. Dr. Slike also has interests involving the benefits of exercise and physical therapy interventions for the oncology population.