Michael Camire, MBA
Program Coordinator, Assistant Professor College of Business School of Business and Management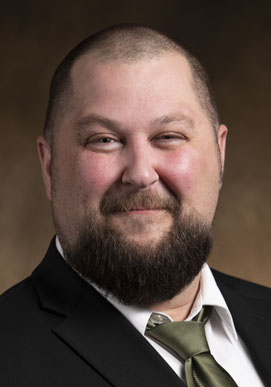 Contact:
Husson University
1 College Circle
Bangor, Maine 04401
Biography
Professor Michael Camire is originally from Boston, MA but has traveled the country, working from coast to coast. He possesses a BS in Business & Technology with a minor in Accounting and an MBA with a Hospitality Concentration from Husson University, Professor Camire is also a Doctoral Student at Liberty University, working towards his Ph.D. in Industrial & Organizational Psychology.
His background is in Gaming/Hospitality, Government Administration/Contracting, and Education. Michael has designed hotels, restaurants, and nightclubs for large organizations, including projects like the first casinos built in Maine, Maryland, Pennsylvania, and Ohio. He has provided leadership and oversight for a variety of departments including finance and administration, marketing, operations, and human resources. He has a great deal of experience in executive roles in government contracting and has served as the academy director for vocational schools in New York and Maine. Professor Camire has led construction projects as large as half a billion dollars in scope, written more than a billion dollars in government contracts, and has decades of experience as a project leader and turnaround consultant.
Professor Camire is a spirited storyteller that enjoys creating collaborative and engaging classrooms that are highly participatory. His teaching philosophy is that if learning is fun, lessons are more apt to adhere to learners. In his free time, he enjoys motorcycle rides, outdoor recreation, and walks in the woods with his dog, Butters.