Matthew Holsapple
Dean of Student Success Center for Student Success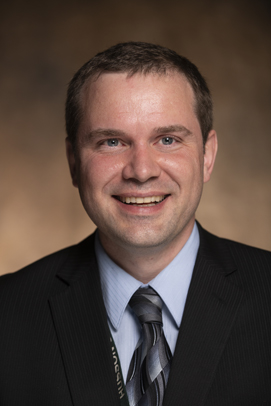 Contact:
Husson University
1 College Circle
Bangor, Maine 04401
Biography
As the Dean of Student Success, Matthew Holsapple is responsible supervising the activities for the Center for Student Success at Husson University. The Center provides students with a variety of helpful services. These include career services, disability services, orientations and seminars for first-year students, tutoring and academic support including the tutoring center, diversity support, EagleWeek, and international student services.
His professional experience includes four years as the director of the Center of Academic Achievement and Retention at Hood College. He has also spent time working for the University of Maine at Machias, as the director of their Advising Center and as a student success coordinator, at Southern Maine Community College, as an enrollment coordinator, and at Andover College in Lewiston, as an academic advisor.  He has spent time working in Japan. While he is a native Mainer, he grew up in the Maritime provinces in Canada.
"I believe very strongly in the value and power of education to transform the lives of students for the better.  Our role on campus is to do our very best to provide every student with the supports they need to achieve their goals and dreams," said Holsapple.