Marie Hansen, JD, PhD, SHRM-SCP
Dean, College of Business and New England School of Communications (NESCom) Administration - Academic College of Business New England School of Communications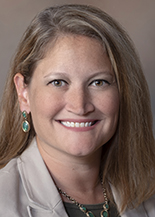 Contact:
Husson University
1 College Circle
Bangor, Maine 04401
Biography
Dr. Marie Hansen is the Dean of the College of Business and the New England School of Communications (NESCom) at Husson University where she has been employed since 2003 in various leadership and teaching roles. She holds a B.A. in Political Science from the University of Maine, a J.D. from the University of Maine School of Law and a Ph.D. in Organizational Leadership from The Chicago School for Professional Psychology. Additionally, she completed the Institute for Management and Leadership in Education at Harvard University, achieved Mastery level of Prior Learning Assessment through DePaul University, earned her Six Sigma Black Belt certification, is a Certified Coach through the Institute of Social and Emotional Intelligence (ISEI) and achieved Senior Certified Professional certification through the Society for Human Resource Management (SHRM).
Dr. Hansen began working at Husson University in 2003, where she has led programs, schools and a college as well as taught a variety of classes from introductory courses through graduate level in the Business, Criminal Justice, and Legal Studies programs. Further, Dr. Hansen has created education and training options for businesses and has presented locally and nationally in the areas of emotional intelligence, goal setting, human resource management, leadership, organizational behavior, and strategic planning.
Outside of Husson, Dr. Hansen holds Maine gubernatorial appointments to the Board of Trustees at the Maine Criminal Justice Academy and as a Dedimus Justice. Additionally, she serves as the Vice Chair on the Board of Trustees and Chair of the Academic Affairs Committee for The Chicago School of Professional Psychology in Los Angeles, CA and the Board of Corporators for Bangor Savings Bank; as well as various Criminal Justice and Business program Advisory Boards throughout the state of Maine. She is also an active member in Bangor Noontime Rotary.
A college education should provide time for students to discover who they are, what they want for a career, how to improve themselves and why they should be a continuous learner.  This exploration can be cultivated through an experiential platform that includes the opportunity to try new things and learn from any missteps.  I encourage both faculty and students to create, plan and change as part of their own personal and professional development.  Celebrating their accomplishments is the best reward.