Maria Cahill, PhD
Associate Professor College of Science and Humanities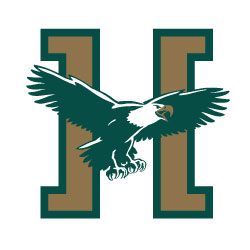 Contact:
Husson University
1 College Circle
Bangor, Maine 04401
Biography
Dr. Maria J. Cahill earned her B.A in English (Creative Writing) from the University of Washington, her M.A. in English (literature) from Georgia Southern University, and her Ph.D. in English (Rhetoric and Professional Communication) from the University of Wisconsin-Milwaukee.
Dr. Cahill's current interest explores research about and development of successful English programs in a quickly changing and progressively technological world. Currently, she is involved in publishing an article on the topic, as well as editing an issue of the South Atlantic Review dedicated to sustainability of the humanities. Another one of Dr. Cahill's passions is reading and writing about women scientists and how they write science. In her dissertation, The Stars Belong to Everyone: The Rhetorical Practices of Astronomer and Technical Communicator Helen Sawyer Hogg, she analyzes how technical communication has been and may continue to be used as an alternative voice and catalyst for success, particularly for women in science and technology, and how this practice may inform pedagogy. An additional interest of Dr. Cahill's is expressed in her thesis, which focuses on Zora Neale Hurston's portrayal of men in her novel, Their Eyes Were Watching God. Dr. Cahill enjoys teaching a vast array of courses in our discipline; however, some of her favorites are the include composition (all levels), American Literature, technical communication, world literature, and creative writing.
My teaching practice is both collaborative and rhetorical, encouraging connections between and among students and one another, with me, and with their texts. In other words, I work to create a community of writers, readers, and critical thinkers in the classroom. Organizing my courses around concepts that shape our world – gender, race, class, emotion, literacy, education, and metaphor – keeps course content current and allows me to think about the cultural texts, lines of inquiry, and assignments that best help my students explore these concepts. In intellectually provocative ways, I want to prepare my students to participate in their communities, their cultures, and their world.