Maria Alejandra Koeneke Hoenicka, PhD, MSc
Assistant Professor College of Science and Humanities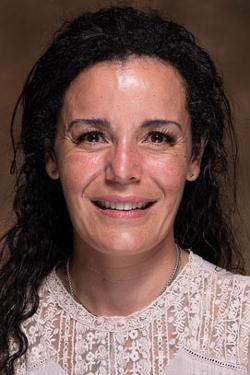 Contact:
Husson University
1 College Circle
Bangor, Maine 04401
Biography
Dr. Koeneke Hoenicka joined Husson University as an Assistant Professor at the College of Science & Humanities. She received her Bachelor's degree in Psychology, Master's degree in General Healthcare Psychology, and her Ph.D. in the program of Neurosciences at Complutense University of Madrid, Spain. Previously, she worked as a Behavioral Clinician in a Mental Health Center in Boston, MA. Her previous international professional experiences include working as a Neuropsychologist in 12th  of October General Hospital and associated Mental Health Centers of Madrid, specializing in Child Attention Deficit Disorder, Depression, Substance use disorders and Dual Pathology. She also worked as a Professor of diverse subjects of Psychology at several degrees, mentored nearly a hundred students for their Bachelor's and Master's Capstone Projects, and worked as a Postgraduate Program Director in Early Attention Master ́s Degree, at European University of Madrid, Spain.   She consulted in private practice as a psychotherapist, doing individual, couple, group, and family counseling within an eclectic orientation. Her clinical advanced training includes certifications as an EMDR and Family Systemic therapist.  She also possesses expertise in EFT tapping technique, Humanistic psychology, Cognitive-Behavioral psychology, Psychodynamic psychology, Psychosomatic therapy, and Acceptance and Commitment therapy.
Her research interests are far wider than psychology, and include the following; Social Neurosciences, the Neural Basis of Spirituality, Human Bonding and Attachment, Animal welfare and rights, and our relationship as humans with nature. She published several peer-reviewed scientific papers in indexed journals, Book Chapters, Talks, Posters and Abstracts at International Congresses:  ORCID .
She is passionate about sharing her experience as a psychotherapist and researcher with the students in the lectures she teaches, while combining the knowledge gained during her academic and professional career in the future developments of her work path.