Lori Perez
Assistant Professor, School of Legal Studies College of Business School of Legal Studies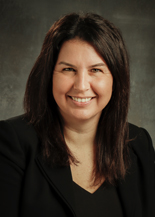 Contact:
Husson University
1 College Circle
Bangor, Maine 04401
Biography
Lori Perez received her Bachelors degree in Criminal Justice from Westfield State University and a Master's degree in Criminal Justice from Central Connecticut State University. 
Prior to joining Husson University, Lori worked as a faculty member and was Chair of the Conservation Law Enforcement (CLE) program at Unity College.  While at Unity, she was also Interim Dean for the School of Biodiversity and Conservation. 
Lori also worked for the United States Fish and Wildlife Service (USFWS) as a Federal Wildlife Officer stationed in Maryland, New Jersey, New York and Maine.  With USFWS she was an EMT on the Region 5 Special Operations Response Team (SORT) where she assisted with presidential protection details, operational deployments and natural disaster responses including Hurricane Katrina.  Lori also was certified Type 2 Wildland Fighter with USFWS, where she assisted with prescribed burns and western wildfires.
After working for USFWS, she worked for the Waldo County District Attorneys Office as a Prosecutorial Assistant/Investigator, her duties included assisting in criminal investigations, writing and reviewing search and arrest warrants, subpoenas and affidavits and was a member of the Sexual Assault Support Team. 
Lori lives in mid-coast Maine and enjoys traveling, spending time outdoors with her family, skiing and participating in the yearly 3-mile ocean swim to Islesboro Island to raise money for LifeFlight of Maine.