Lisa Sturgeon, MBA
Instructor College of Business School of Hospitality, Sport and Tourism Management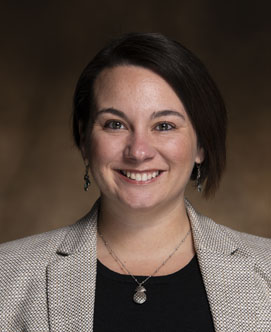 Contact:
Husson University
1 College Circle
Bangor, Maine 04401
Biography
Lisa Sturgeon is an educator and entrepreneur with over a decade of direct business knowledge and marketing experience. Spending her time focused on destination marketing and curating unique experiences, has made her a strategic partner in Maine's hospitality and tourism industries.
Lisa is passionate about cultivating the potential in others to elevate and achieve their goals to further enhance Maine to be a premiere place to live, work, and play. She has worked directly with some of Maine's most recognizable businesses and nonprofits on brand development and strategy, including Bangor International Airport, Geaghan Brothers Brewing Company, and The Maine Brewers Guild. Lisa has been sought after for her expertise in event planning be it for individuals, corporations, or non profits looking to create an unforgettable experience, and developed her own successful events company, Getting Married in Maine. She also serves in a variety of volunteer capacities for local and statewide organizations.
Lisa is an instructor at Husson University's College of Business School of Hospitality, Sport and Tourism Management. In this position, she is excited to help foster a love of continued learning, professional development, and a passion for hospitality and tourism in her students, which will propel the industries forward for generations to come.
Lisa is a two-time Husson University graduate with a B.S.in Business Management and a M.B.A in Business Administration with a focus in Hospitality and Tourism Management. She continues to give back to her Husson community by serving on the Husson Alumni Board, and is currently Vice President.
She is a mom, a wife, and a self-described introvert in an extrovert's clothing.