Lawrence Ayotte, MA
Program Coordinator - Photography, Instructor College of Business New England School of Communications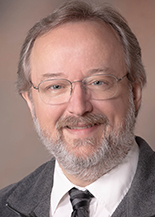 Contact:
Husson University
1 College Circle
Bangor, Maine 04401
Biography
Larry's experience with still photography and video production spans almost 40 years. Photography is not just an occupation; it is a passion that became evident while serving in the Air Force in the late 1970s. Upon being discharged, he set out to immerse himself in the profession - at first as a lab technician and eventually as a commercial photographer. These experiences allowed him to witness chemical photography at its best, before the industry's eventual conversion to digital in the early 2000s. In the early 1980s, Larry became a news videographer for the NBC affiliate in Bangor, Maine. This allowed him to travel to Germany, Spain, Canada, and all over the state of Maine. In addition, he provided content to NBC Nightly News, The Today Show, Ted Kopple's Night Line, and cable channels such as History, A&E, CNN, MSNBC, E!, NESN, and ESPN. He eventually began working for the Maine Public Broadcasting Network. His efforts at MPBN allowed him to be nominated for regional Emmys. This cumulative video experience also had a latent influence that would not be realized until his eventual conversion to digital photography, due to the fact that the sensor in a video camera resembles those in still digital cameras.
Larry's academic education is not as linear as his photography experience. An associate's degree eventually lead to receiving a B.A.S with a concentration in human behavior from the University of Maine in Augusta. He later pursued and received his M.A. in Photography from the Savannah College of Art and Design.
Larry has taught video and photography at the New England School of Communications since 1998. He created the digital still photography course back in 2005 to help his video students with composition and lens perspective. Since then Photo II, Photojournalism, and the History of Photography have been added. In 2013 the original Photo I course was expanded to four sections.
These courses were designed after the adoption of digital sensor technology, Larry has taken a very pragmatic approach to developing methods to incorporate the old traditional ways to the newer technology. The principle genre taught is Straight Photography, which was established in the first part of the 20th century. This allows students to embrace photography's rich heritage, in addition to giving them a better appreciation for the essential knowledge to create images needing very little post-production. Larry's master's thesis was based on this minimalist notion, in which he created a series of images called Reflections using processing parameters in software similar to what was used in the 20s and 30s.