Joshua Pool
Detective Department of Safety and Security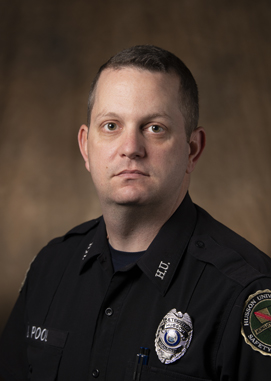 Contact:
Husson University
1 College Circle
Bangor, Maine 04401
Biography
Joshua S. Pool is currently the Patrol Detective for Safety and Security and conducts investigations for the department. Josh also supervises all Work Study students at the department and is the administrator for several technological tools used by the department. Josh has served as a member of the Coast Guard Reserve since 2005. Achieving the rank of Chief Petty Officer. His deployments include two overseas tours in Guantanamo Bay, Cuba, activation in response to the Deep Water Horizon disaster, and several other smaller missions.
Prior to moving to Maine, Joshua served for two years as a Deputy Sheriff in Monroe County Sheriff's Office in Key West, Florida.
Joshua has earned his Associate's Degree in Business Studies from Husson University in 2020, and is currently working towards his Bachelor's Degree in Cyber Security at Utica College.