Jonathan Houck, PhD
Assistant Professor College of Science and Humanities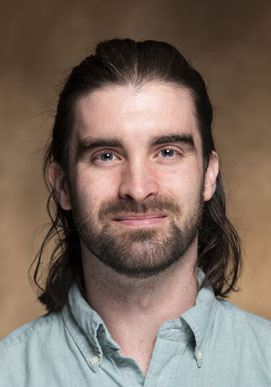 Contact:
Husson University
1 College Circle
Bangor, Maine 04401
Biography
Jonathan Houck received his B.S. in athletic training and M.S. in exercise science with a concentration in Human Performance from Liberty University, and his Ph.D. in physical education, sports and exercise science from the University of New Mexico. Jonathan has primary and secondary authorships in multiple peer-reviewed academic journals including: Journal of Occupational and Environmental Medicine, Health Promotion Practices, and European Journal of Applied Physiology  His most recent publication was titled "The effect of interval and continuous work on markers of acute kidney injury in a hot environment" published in the European Journal of Applied Physiology. Jonathan is a certified athletic trainer (ATC) and has previously conducted fitness training and performance testing with ROTC cadets, firefighter cadets, and numerous NCAA Division I athletic teams. Current research interests include environmental exercise physiology, occupational physiology, and sports science.
My teaching philosophy is rooted in exploration and curiosity. Students should be encouraged to pursue professional and academic interest areas, no matter how niche, to innovate the field of exercise science. Group projects, interdisciplinary cooperation, and community outreach should be key aspects for students to develop critical thinking abilities and turn theory into practice. Students should be encouraged to challenge themselves intellectually and not allow those challenges to stop after they receive their degree. This pursuit of lifelong learning, and lifelong fitness, are two of the most important skills I hope my students take away from their time in college."
Outside of work, Jonathan enjoys spending time with his family, outdoor adventure sports (particularly ultramarathon running), foraging, soccer, and tabletop roleplaying games.