Jeffrey Hope, MA
Program Coordinator -Journalism/Sports Journalism, Instructor College of Business New England School of Communications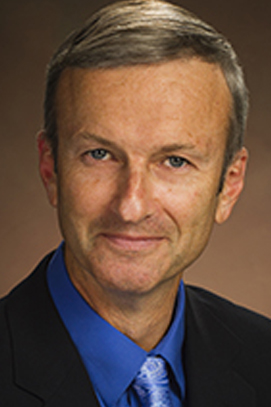 Contact:
Husson University
1 College Circle
Bangor, Maine 04401
Biography
Jeffrey Hope is an award winning television news journalist who worked in Bangor, Maine at WABI-TV and Anchorage, Alaska at KTUU-TV. After graduating from Emerson College in Boston, Jeffrey was hired as a news videographer at WABI. He shot news stories for other reporters for nearly a year before he was moved to a full time reporting position. The skills he learned as a videographer enabled him to shoot his own news stories and become part of the first generation of "one-man-band" reporters now referred to as Multi-Media Journalists. In Alaska Jeffrey reported from villages, cities and in one case a floating sheet of ice that had become the temporary home of a Seawolf-class submarine on a training exercise. 
Before joining NESCom the Hope family lived in Winthrop, Maine where Jeffrey worked part time and was a stay-at-home dad. At Lie-Nielsen Toolworks in Warren, Maine he was part of a team that produced award winning wood-working videos.  
Jeffrey has a Certificate of Effective Instruction from the Association of College and University Educators, an Associate Degree in Jazz and Contemporary Music, a Bachelor of Science in Mass Communication with a concentration in Broadcast Journalism, and a Master of Arts in Journalism from the University of Memphis where he is a member of the Pinnacle Honor Society. 
Jeffrey, his wife Janet and two children live in Bangor. They all enjoy camping, biking, skiing, kayaking and summer sailing trips with Jeffrey's father. Jeffrey plays drums and rides a unicycle around campus, but as he says, "not at the same time."