Jason Kuhn, PhD
Assistant Professor College of Science and Humanities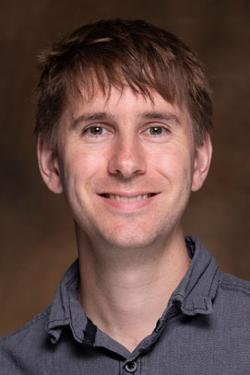 Contact:
Husson University
1 College Circle
Bangor, Maine 04401
Biography
Education
Jason attended the University of Maryland, Baltimore County, where he graduated with a B.S. in Biochemistry and Molecular Biology in 2010. He earned his PhD in Chemistry at the University of Virginia in 2018, where his graduate research focused on investigating the interactions of synthetic nanoparticles with cell receptors. Following his time at UVA, Jason completed post-doctoral research at Oxford Brooks University in England; there he developed a research project that used nanoparticle impact electrochemistry to characterize the chemical profile of cellular exosomes.
Teaching and Research Interests
Jason has worked as a Visiting Assistant Professor of Chemistry at James Madison University in Harrisonburg, Virginia, and as an Assistant Professor at Husson University in Bangor, Maine. His research interests involve understanding the interplay of water quality parameters (including nutrient loads, dissolved oxygen, and heavy metals) with aquatic species distribution as measured by qPCR and metabarcoding of environmental DNA. His primary courses taught include Organic Chemistry, Environmental Chemistry, and Biochemistry lectures and labs. As an educator, Jason emphasizes using flipped-classrooms and in-class problem solving to increase student engagement, as well as providing opportunities for students to engage in authentic course-based research experiences. In his Environmental Chemistry class, for example, Jason guides students in using inductively coupled plasma optical emission spectroscopy (ICP-OES) to measure heavy metals in water, as well as qPCR and DNA metabarcoding to characterize environmental DNA from diadromous fish. His goal with these projects is to help students advance their understanding of the scientific method; develop their skills in experimental design, data analysis, and scientific communication; and reflect on their relationship to science.