Evan Wigton-Jones, PhD
Assistant Professor College of Business School of Business and Management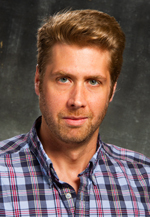 Contact:
Husson University
1 College Circle
Bangor, Maine 04401
Biography
Education: BA, MA, Boston University; PhD, University of California, Riverside
Fields: Development Economics, Applied Microeconomics, Economic Geography
Industry Experience: Market Research, Consulting
Evan received his PhD in Economics from UC Riverside in 2018. His current research focuses on the effects of inequality, infrastructure investment, and the long-run relationships between the climate and economic development. At Husson he teaches courses in research methods, economics, and strategy.