Debra Jackson, PhD
Instructor College of Science and Humanities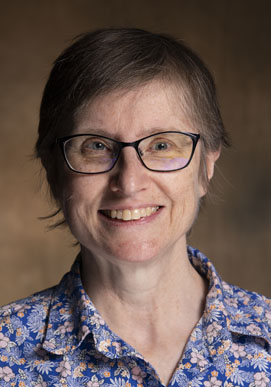 Contact:
Husson University
1 College Circle
Bangor, Maine 04401
Biography
Dr. Jackson was born and raised in Maine. She graduated from South Portland High School in 1985 and she received her B.A. in Mathematics from the University of Southern Maine in 2000. She then received her M.S. in Physics from the University of Maine in Orono in 2005. Her work used an information theoretic approach implemented with Monte Carlo simulations to investigate the nature of local ordering in the two-dimensional Ising spin glass. She earned her Ph.D. in Physics from the University of Maine in Orono in 2010. Her Ph.D. work focused on gaining a better understanding of ice stream flow in glaciers. She implemented a slippery layer approach and solved a system of coupled thermodynamic and velocity differential equations using finite element analysis written in computer code using C++.
Dr. Jackson had a variety of positions while working on her degrees. She worked as a licensed veterinary technician. She was an order processing clerk at Digital Link in Sunnyvale, CA. This position involved maintaining the company database and generating financial reports. While pursuing her B.A. she was awarded an NSF grant for researching frustration in condensed matter. She independently researched a new method of solving ordinary differential equations. Next she held an application support specialist position at People's Heritage Bank (now known as TD Bank). In this position, she maintained a database for the commercial division of the bank, provided computer support to the commercial division, and wrote macros and batch files to help with generating financial reports. While finishing her Ph.D., she taught freshman science and biology at Old Town High School and she completed a modeling project for the State of Maine Department of Inland Fisheries and Wildlife. The project involved modeling waterways for salmon. Dr. Jackson has been at Husson University since the fall of 2010. She was an Adjunct professor for three and a half years before moving up to her current position of Instructor. She has been a faculty tutor in the Learning Center since the fall of 2012.
Dr. Jackson enjoys being active. She coached farm league baseball for a season and held a USA Hockey Level 2 Certification while coaching youth hockey for three years. She played as goalie for a women's league for four years, and she held the discus record at the University of Maine for a couple years. Dr. Jackson lives with her husband and son, and has two adult daughters. Dr. Jackson enjoys spending time with her family, and both hiking and canoeing with her husband.
My teaching philosophy involves keeping students engaged in learning. To keep students engaged I try to make the material applicable and interesting. I find that students learn when the material is important and interesting to them, as opposed to just taking a class to check off another required course. I look for ways that the subject matter impacts the student and use examples to make the material important to the student.
My current research interests involve studying ice streams. I am interested in many key areas including how ice streams start and stop, what impacts the movement, and how temperature profiles affect flow. Finding the sliding mechanism and how to model it will be essential to understanding ice streams.