David Prescott, PhD
Associate Professor, Chair of Social Science and Humanities College of Science and Humanities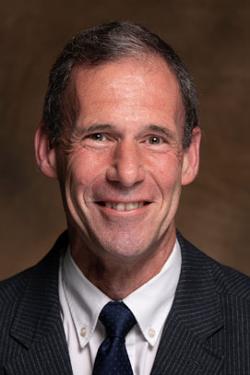 Contact:
Husson University
1 College Circle
Bangor, Maine 04401
Biography
David Prescott taught as an adjunct professor at Husson for seven years before joining the University full time in 2011.  He attended Bowdoin College in Brunswick, Maine where he earned a B.A. with a double major in psychology and music. After an unsettled year living for brief periods on Martha's Vineyard; Bristol, England; and Raymond, Maine he spent the next decade in the great Midwest, completing an M.A. and Ph.D. in psychology at the University of Nebraska and a clinical psychology predoctoral internship at Indiana University Medical School. He worked for 17 years at Acadia Hospital, a psychiatric treatment facility in Bangor, as a psychologist, program director, and quality improvement director.
David has always found teaching to be among his greatest interests and passions. His areas of professional work have included improving the integration of primary care and mental health, food insecurity in public health, and developing and maintaining clinical empathy. His clinical interests include bariatric surgery, group psychotherapy, and treatment of schizophrenia. Husson's Healthcare Administration and Public Health major allows him to pull together these many areas of interest to help prepare the next generation of the healthcare workforce in an industry that provides endless academic and practical challenges.
Living in Hampden, with his wife Diana (also a psychologist), David also spends some of his time working for Hampden Psychological Consultation. A father of 3 adult daughters, an avid runner, and not-quite-so-avid hiker, he spends what free time is left enjoying the many benefits of living in Maine.