Cristanna Cook, PhD
Professor College of Business School of Business and Management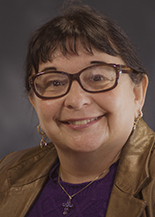 Contact:
Husson University
1 College Circle
Bangor, Maine 04401
Biography
Dr. Cook received her Ph.D. from the University of Tennessee in Agricultural Economics with a specialty in Marketing. Her primary areas of interest are: marketing research and international marketing. She has worked as a consultant for state, national, and international organizations. She is currently Associate Professor of Marketing at Husson. She was previously Senior Lecturer at the University of the South Pacific in Suva Fiji Islands and has taught during the 2nd trimester in the Master of Business Program for the University of the South Pacific.
My philosophy of teaching is based upon the following six concepts: supportive environments, providing choice, pleasant atmosphere, scholarly activity, relevancy, and integration.
Providing a supportive environment means providing an emotionally safe environment for the student. This does not mean lowering standards or providing easy material. Students should be given options or choices in a class as not everyone learns in the same manner. So, students should be provided with various ways to learn. Learning should take place in a pleasant environment where students are encouraged to interact in a meaningful way. However, students must be encouraged to develop critical thinking skills through scholarly activity. Material presented in class should be as recent and up-to-date as possible and be relevant to the objectives of the class. Material presented in class should also relate to other courses that have been taken or are being taken.
All classes are presented with the above concepts in mind.