Cody Edson, PhD
Assistant Professor College of Science and Humanities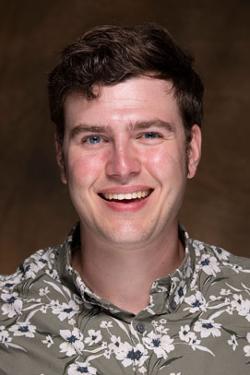 Contact:
Husson University
1 College Circle
Bangor, Maine 04401
Biography
Dr. Cody Edson is a new faculty member at Husson University with a robust academic background and a passion for advancing the field of Chemistry. He earned his Bachelor of Science degree with Honors in Chemistry from Southern Connecticut State University in 2016, followed by a Masters of Science degree in Chemistry from the same institution in 2017. In 2022, Dr. Edson completed his Ph.D. in Chemistry at Rensselaer Polytechnic Institute.
Dr. Edson's academic journey has been characterized by active engagement in various research projects. During his tenure at Southern Connecticut, his research efforts centered on the meticulous quantification of heavy metals in soil, water, and food products. His scholarly pursuits expanded beyond his individual research, as he also contributed to projects encompassing beach erosion surveying, sediment analysis, and microplastics investigation as an integral member of the prestigious Werth Center for Coastal and Marine Studies.
At Rensselaer Polytechnic Institute, Dr. Edson integrated his proficiency in analytical chemistry with newfound competencies in organic chemistry, polymer chemistry, and biochemistry. This fusion of skills enabled him to further the efforts to "green" oligopeptide synthesis and explore the fundamentals of polymer degradation utilizing biocatalysts. Driven by a profound commitment to sustainable practices, he has embraced the title of a "Green Chemist," reflecting his dedication to interdisciplinary problem-solving while conscientiously considering the environmental, economic, and societal implications of scientific pursuits.
Within the academic sphere, Dr. Edson contributes significantly to the education of Husson students, primarily through his roles as an instructor for General Chemistry and Organic Chemistry lectures and laboratories. His pedagogical philosophy is rooted in delivering a superior chemistry education that harmonizes traditional principles with contemporary perspectives, placing a particular emphasis on the 12 principles of Green Chemistry.
Beyond his instructional responsibilities, Dr. Edson is deeply invested in fostering research opportunities for all undergraduate students at Husson University. His specific interest lies in the development of Course Based Undergraduate Research Experiences (CUREs) centered around the chemical-enzymatic (Chemo-Enzymatic) synthesis of functional oligopeptides, with applications ranging from antimicrobial agents to other novel functionalities.