Brien Walton, JD, EdD
Director of the Richard E. Dyke Center for Family Business, Assistant Professor of Entrepreneurship College of Business Dyke Center for Family Business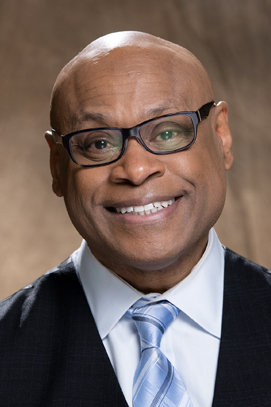 Contact:
Husson University
1 College Circle
Bangor, Maine 04401
Biography
Dr. Brien Walton is a life-long learner, having earned his Doctorate of Education in Organizational Learning Leadership at the University of Pennsylvania with a concentration in Leadership Development at the Wharton School of Business; a Juris Doctorate in Law at the University of D.C., a Master of Science in Education in Workforce Development at the University of Pennsylvania; a Master of Arts in Educational Technologies at Harvard University; and a Master of Laws in Taxation at Georgetown University.
Appointed by the Governor of Maine to serve on the Board of Directors of the State's official venture capital fund (the Maine Venture Fund), Dr. Walton is an award-winning strategic advisor on economic development and structured finance.  Dr. Walton is also the Chairman of Acadia Capital Management, LLC, a strategic advisory firm that works directly with municipal leaders of economically-distressed communities to create innovative funding pathways that eliminate poverty and facilitate sustainable growth.  Dr. Walton has more than 15 years of teaching experience in multiple learning environments, and as an active practitioner-faculty member, integrates experiential learning into his classes by allowing students to interact with innovative entrepreneurs in the real world across diverse industries. 
Dr. Walton has joined the Husson team as the Director of the Center for Family Business and as an Assistant Professor of Entrepreneurship.
As a teacher and entrepreneur, I believe that we best experience the world through engagement with family, friends, and the communities around us, and the "quality" of that engagement is what shapes our interests, forms into passion, and motivates us to move forward.  I view my role as a teacher is to help students master the critical thinking and emotional intelligence skills that will generate high quality engagements for them here at Husson, while providing students with the business acumen and managerial tools to ensure they succeed in whatever industry they are passionate about pursuing.  I believe that the most successful students are able to leverage their empathy for others, with a nonlinear perspective that enables them to consider new options, combined with an entrepreneurial mindset that continually seeks to add value to the conversation.  In my business classes, students develop those competencies through learning how to question a company's marketing strategies, conduct research and investigate company facts, and get actively involved in developing business and operational plans for the company. Teaching provides me with a front-row seat to the evolution of aspiring business professionals and innovators, who will eventually shape our world, and to help students achieve their business ambitions is why I am a teacher.